Yorkshire Puffin Festival 2023
Thu 4th May 2023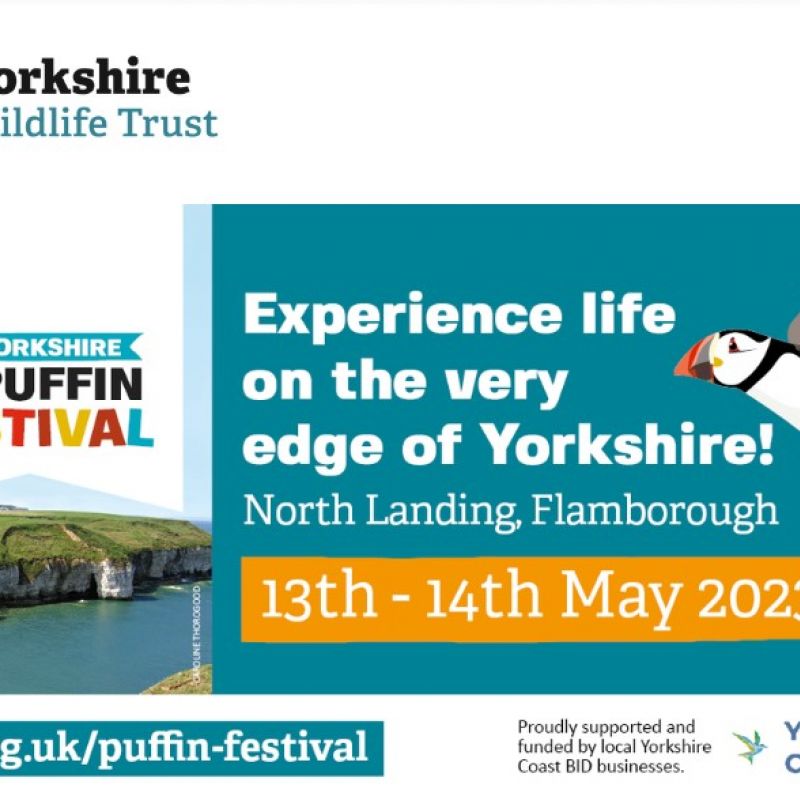 The countdown is on!
It's just over a week until the annual Puffin Festival returns – now is the time to plan your puffin-filled weekend!
Fall in love with Flamborough's flamboyant feathered friends and their seabird neighbours, and discover their clifftop world at Yorkshire Wildlife 'seabird city'.
With handy guides, top tips, and Cliff the puffin to help you enjoy your day, this is one puffin-credible event not to be missed!
Take part in all the fun from Flamborough's North Landing car park, located 6 miles (20 minutes drive) from Bridlington: YO15 1BJ. Local car parking charges apply.