Winners announced of Skidby Mill art competition
Fri 3rd December 2021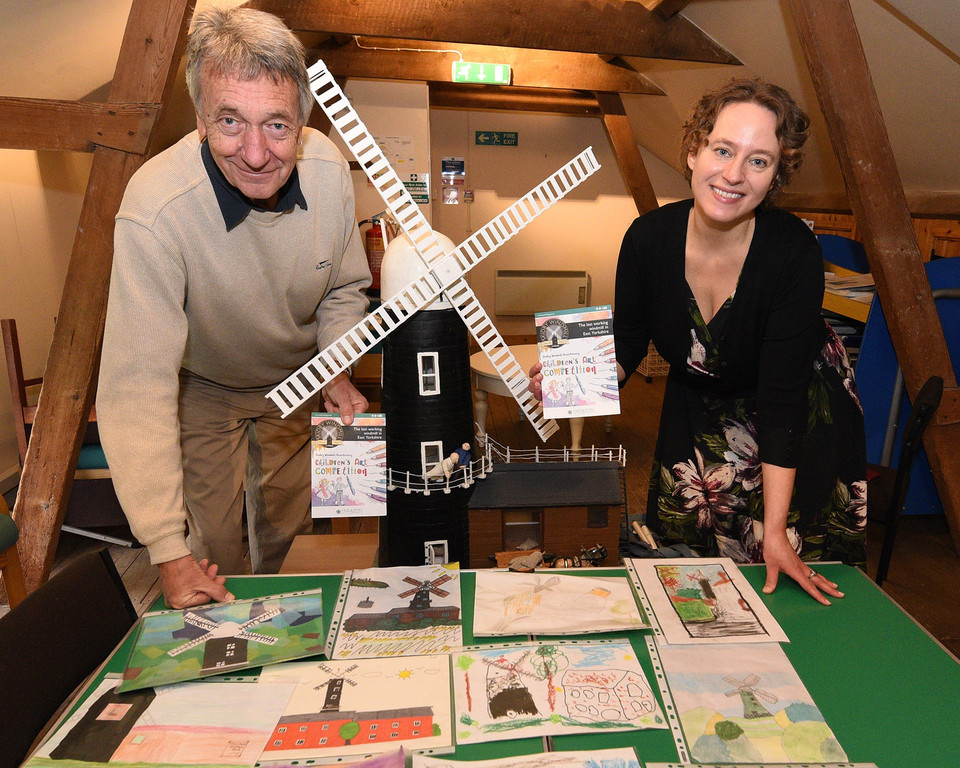 Skidby Windmill is celebrating its 200th anniversary this year. To mark the occasion, East Riding children and young people were invited to enter a competition to draw or create an original image of the landscape, buildings and area around the mill.
The winning entries have now been chosen by judges Paul Clifford and Helena Cox. Paul Clifford is a Yorkshire based artist, who has previously collaborated with the Treasure House in Beverley to produce an art installation to commemorate the anniversary of the First World War. Helena Cox is the curator of Beverley Art Gallery.
Entrants could use any art media they wished to create a 2D picture - pens, pencils, charcoals, wax crayons, paints, inks or collage – and there were three age categories for entries:
5 and under
11 and under
18 and under.
In the first category, the winner was Aria, aged four, from Skidby. The judges described the winning artwork as an 'intuitive depiction of the windmill and surrounding buildings and area. A simple linear drawing ,yet very informative'.
In the second category, the winner was Maryam, aged 10. The judges said :
"We were very impressed by their use of media and careful use of painted imagery. This is well observed from real life".
In the third category, the winner was Jude, aged 12, from Hornsea. The judges' comments were: "Dramatic, atmospheric use of landscape at sunset, and effective use of light and dark contrast. Appreciated experimental media in foreground, contrasted to horizon detail."
In addition, the judges also awarded a 'Highly Commended' to another piece of art (in the 11 and under category), submitted by Ariel from Skidby. The judges' verdict was: "Perceptive use of composition appropriate to the windmill. Framing suggested an architectural feature such as a window."
The winning entrants will receive a voucher to spend on artists' materials, and books kindly provided by East Riding Libraries.
Helena Cox said : "I was delighted to take part in the selection process alongside Paul and it's great to see that the competition has been carried out to the highest standards.
"Skidby Mill is such an amazing venue with a fascinating history, and it is located in beautiful countryside. This competition opened my eyes to how inspiring the Mill can be for contemporary artists, and I'm sure there will be more exciting art projects coming to Skidby in the near future.
"I would also like to congratulate all the children and young people who took part in the competition; all the entries were brilliant, and I only regret that we couldn't award a prize to everyone!"
Photo - : Judges Paul Clifford and Helena Cox with some of the entries at Skidby Mill