Winners announced for East Riding Festival of Words Poetry Competition 2022
Fri 3rd February 2023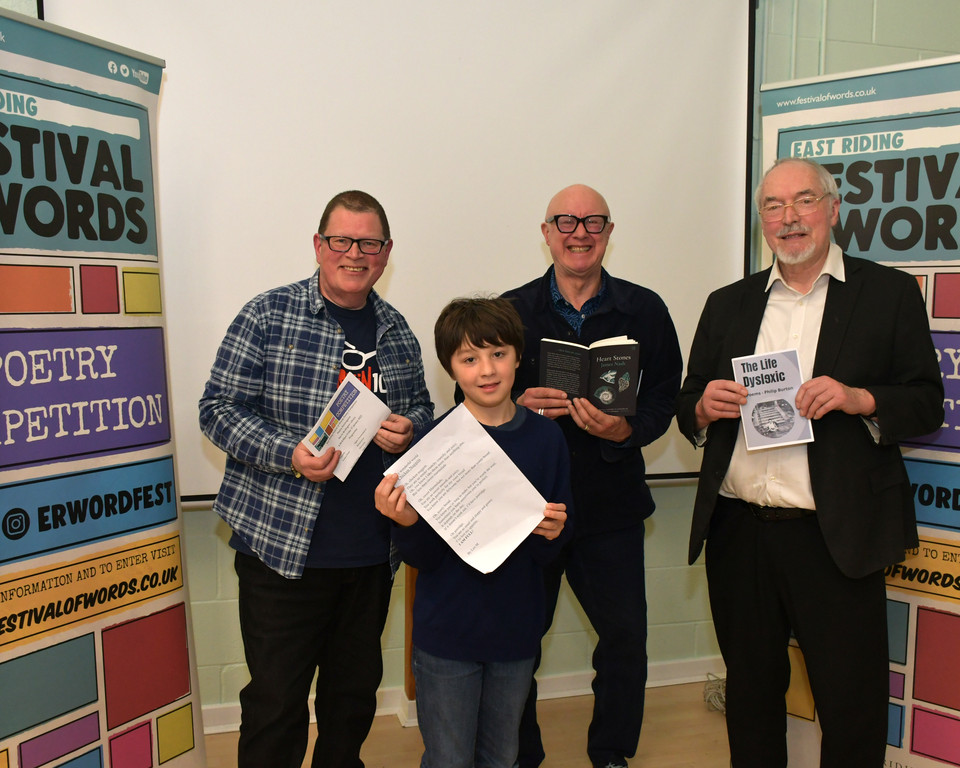 Poets from across the nation made their way to Bridlington this weekend for the Festival of Words Poetry Extravaganza.
The Poetry Extravaganza was hosted at North Bridlington Library and helped to celebrate those who had been shortlisted in the Festival of Words Poetry Competition, with a variety of prizes up for grabs.
Hosted by Librarian, Hayley Nicholson and head judge, poet James Nash, the evening consisted of a celebration of poetry under the theme of 'My Wonderful World'.
The three categories for winners were Primary, Secondary, and Adult. All categories had two highly commended poems, along with up to three winners.
All poems that placed were read out, with some winners there in person to read them themselves. Themes ranged from recounting a second kiss, describing a walk in the Peak District in June, 1995 and, even, an ode to chicken nuggets!
Some winners joined us via Teams and others travelled from afar to be a part of the evening, with Leo M, one of the highly commended primary winners, travelling all the way from London to Bridlington.
Winner of the adult competition and the coveted Jubilee Prize went to Judith Green, a care home resident from Cheltenham. She said: "Thank you so much for the recognition, it really means the world to have my work acknowledged."
Hayley Nicholson, organiser of the Festival of Words Poetry Competition and librarian, said: "It's such a lovely and wholesome event to host to celebrate these talented poets. With almost 800 entries, the calibre of these poems is impressive.
"Their work is amazing and it's a pleasure to be able to welcome them to our library and hear their poems first-hand."
Councillor Mike Medini, portfolio holder for culture, leisure, libraries and customer service, said: "Congratulations to everyone who won, and well done to everyone who entered. We're so lucky to have so much talent to celebrate year on year."
The East Riding Festival of Words Poetry Competition will be returning in 2023.
For a full list of winners and their poems, please visit the East Riding Festival of Words website https://festivalofwords.co.uk/poetry-winner/