Wilsons Wheels Celebrate 10 Years in its Historic Property
Wed 9th September 2020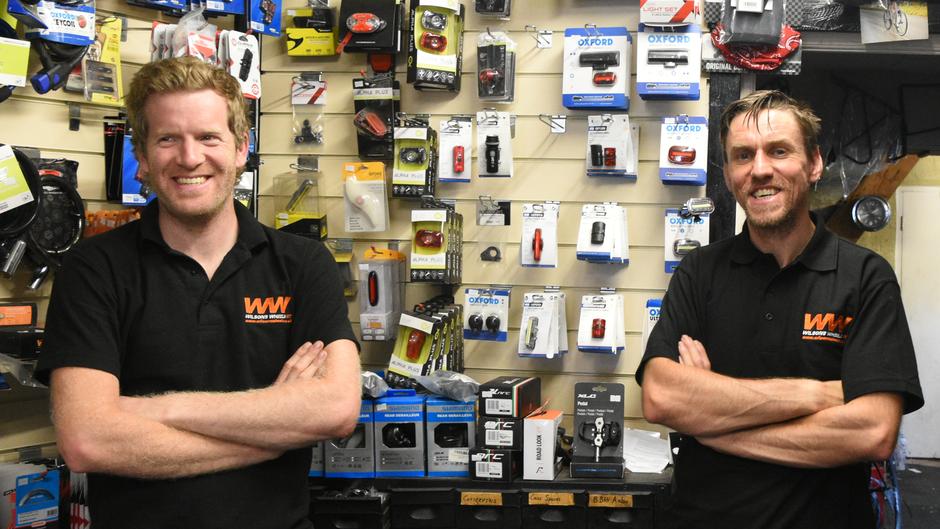 Beverley based bike shop Wilsons Wheels is celebrating a successful 10 years in business on the Grovehill Road, Beverley.
Current owners Nathan Wilson and Dave Shackleton took over ownership of Wilsons Wheels, previously named Jubilee Wheels, in 2010 and have continued to provide Beverley with a strong ethos offering economical repairs and new bikes.
The business was built around sharing a personal experience with people, and committing the brand to exceptional service and working together in a community. It has a fully equipped workshop that offers a same day repair service and on the spot repairs for small jobs such as punctures. Due to having no set prices for each individual job, the customer only pays for the time it takes to complete the repair.
The shop is an Aladdin's cave, with over 100 bikes in stock ranging from hybrid, town, mountain and road bikes as well as a full selection of all sized children's bikes. It also has new Raleigh bikes in stock and offers a number of second hand bikes for sale.
Nathan and Dave have over 25 years' experience in the cycle trade and can advise customers about all aspects of cycling, with specialist knowledge in road bikes. Both have a personal passion for cycling, and became good friends while racing for Cottingham Coureurs Racing Team competing in road events at a local and national level.
Prior to Wilsons Wheels opening in 2010, Nathan and Dave had talked about opening up a bike shop ever since racing brought them together.
They knew with their personal insider knowledge that helping people by repairing and selling bikes was their calling, and when the property on Grovehill Road became available they took their opportunity.
Nathan and Dave's big break came a number of years ago when they became the first sellers in the area of Cube, an internationally renowned German bicycle manufacturer.
The Cube brand and product range consists of various types of mountain bike, road bikes, cyclo-cross bikes, triathlon bikes, e-bikes as well as trekking bikes and children's bikes, and were a fixture of the 2017 Tour de France with team Wanty-Groupe Gobert. The introduction of the Cube product range has helped Wilsons Wheels move towards the next level.
Wilsons Wheels are not only celebrating 10 years in business, but celebrating the property itself which is steeped in rich history as perhaps one of the oldest cycle shops around. The property of Wilsons Wheels has been a cycle shop for circa 100 years, dating back to around 1920s when it was first established as Boswell's Best Bikes.
Thoughts are now focused on the next 10 years, and Wilsons Wheels is looking to expand and develop into other markets to become an even bigger brand