Where's Wally? Spooky Museum Search - find Wally at the Treasure House in Beverley
Fri 9th October 2020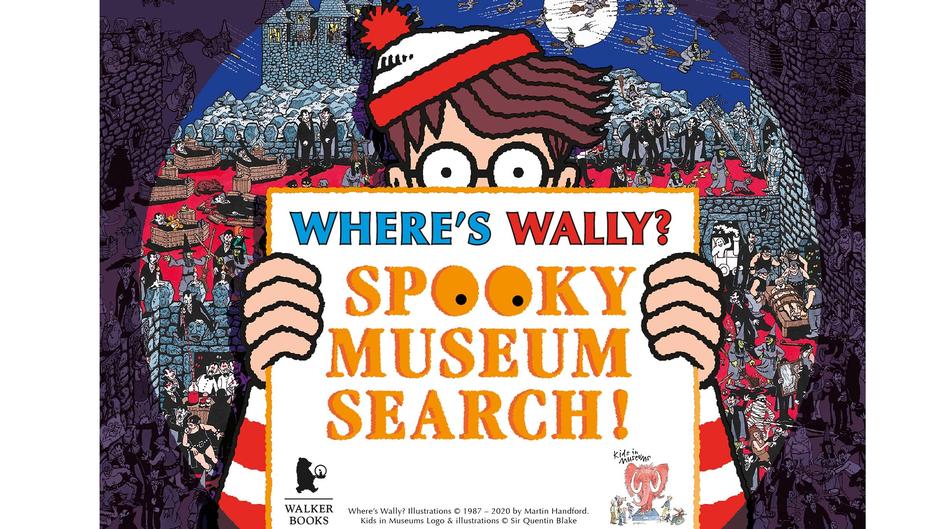 This Halloween, Wally, the world's favourite children's book character who wears a red-and-white striped shirt and black-rimmed specs, will be travelling the country, appearing in museums, including the Treasure House in Beverley.
Families will be able to join the search for Wally in the Treasure House as part of the Where's Wally? Spooky Museum Search, organised by Walker Books and Kids in Museums, to celebrate the release of the new book, Where's Wally? Spooky Spotlight Search.
Over 75 museums around the UK have signed up to run the promotion, which is perfectly timed for Halloween. The activity will run in participating museums from 9 October - 1 November, 2020, and will be tailored within each museum to comply with their social distancing measures.
Additional online activities will be available for those families choosing not to visit museums in person. Families will be able to visit their local participating museum to hunt for Wally amongst their collections, as well as spell out a spooky phrase with letters hidden alongside mini Wally standees, and receive a special "I found Wally!" bookmark on completion of the search, as well as the chance to enter the Where's Wally? and Kids in Museums grand prize draw competition to win an ArtFund Family Membership and a bundle of Where's Wally? goodies.
Walker will provide participating museums with an array of supporting print and digital materials including mini standees, activity sheets, posters, bookmarks, pin badges for staff and social media assets. For more information on the Where's Wally? Spooky Museum Search at the Treasure House visit the website here.