Walking the Minster Way to help save lives - In memory of a Beverley gentleman
Fri 8th September 2023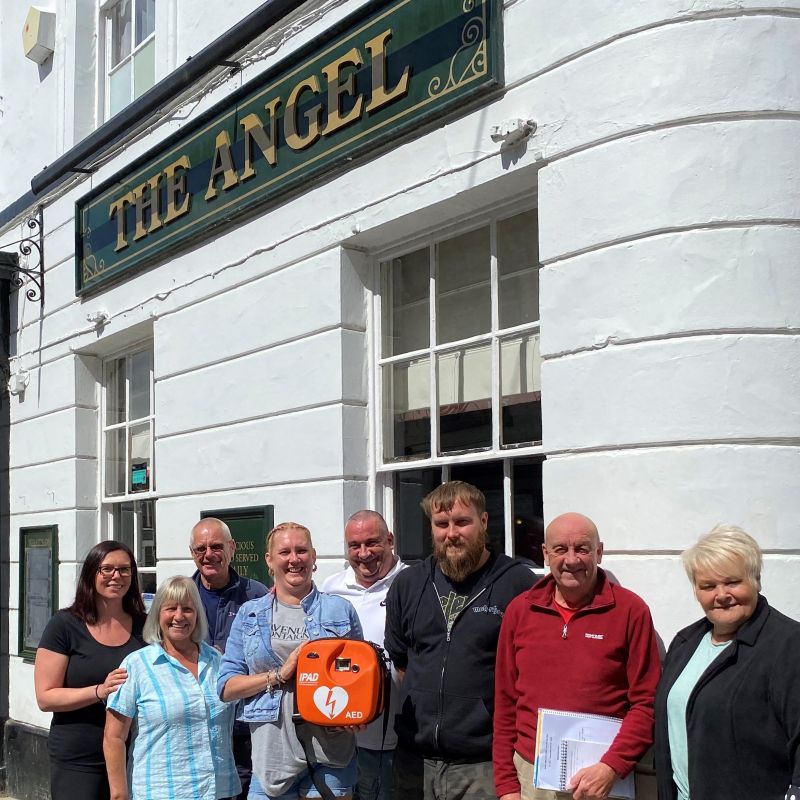 Keith Wood passed away suddenly on Christmas Day 2022. He was a much loved Beverley gentleman who had a great supporting family, a good network of friends and he was a kind man who had time for everyone. Keith was "one in a million."
Keith enjoyed walking over the years and took a great interest in map reading, researching various areas and local history.
His family and friends will walk the Minster Way, covering 51 miles from York Minster to Beverley Minster, from September 15th to 17th.
They are raising money for two community defibrillators to be situated at the Angel and Lord Nelson pubs in Beverley. The remaining money will be split between The Daniel Wilkinson Foundation and Pancreatic Cancer UK, which are charities Keith would have supported.
Keith's daughter Katy said: "Losing Dad is devastating and he is missed beyond measure. He was an exceptional man with a kind heart and he always had time for everyone. We wanted to do something in memory of Dad that he would have enjoyed while giving back to the local community he loved and supporting two very worthy causes.
"Dad enjoyed time with his friends at the Angel and Lord Nelson pubs, so it is fitting that we have the defibrillators located there.
"Walking the Minster Way also fits in with Dad's love of history, as well as his love of Beverley and York."
In support of the walk, Hessle Community Centre has donated its minibus as a support vehicle to the team for a couple of days and subsidised transport has also been arranged to take the team to York on the first day.
Stuart Hall, Keith's good friend and co-organiser of the walk, said: "We will carry a defibrillator on the walk and show members of the Bishop Wilton and North Dalton communities how to use one, if they would like us to, as I'm a first aid instructor alongside another walker in the team. These skills could save someone's life one day and we know Keith would fully support our fundraising challenge to help others."
If you are able to help in any way please sponsor the team :-
https://gofundme.com/keiths-memorial-walk