Visit the amazing collection of artwork by Fred and Mary Elwell in Beverley Art Gallery
Thu 16th June 2022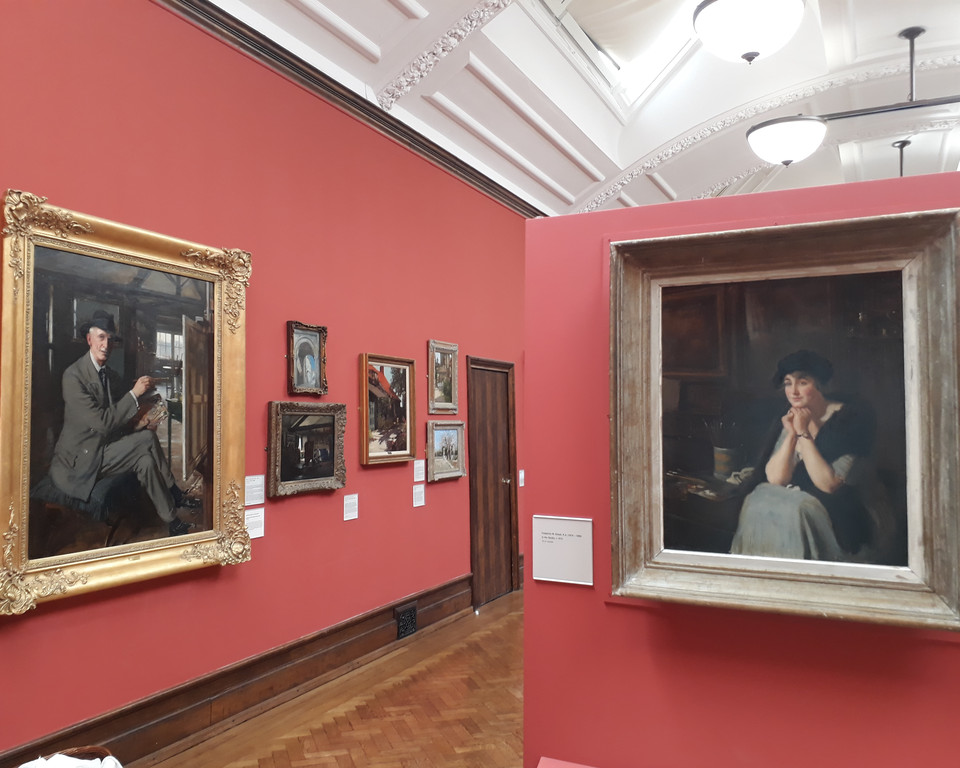 Anybody who recently enjoyed Gordon Meredith's new play at East Riding Theatre, 'Paint the Town Fred', all about Beverley's most famous artists, Fred and Mary Elwell, can go and see the unrivalled collection of paintings by both artists on display at Beverley Art Gallery, located in the Treasure House in Champney Road.
Beverley Art Gallery hosts the world's largest collection of Elwell originals, and they are on permanent display in the Red Gallery on the first floor of the Treasure House. Admission is free, and no booking is required.
Nial Adams, Museums and Archives manager at the council, said : "The Museums Service was delighted to be able to commission the play, and we know how popular it proved to be. I know that audiences at East Riding Theatre learned a great deal about both Fred and Mary Elwell and their huge contribution to putting Beverley on the world map for art.
"What better way to find out even more about them than by coming to see their works on display in Beverley Art Gallery?"
Helena Cox, former curator at the Art Gallery, who commissioned the play, is now art curator at the University of York, and she added: "I was absolutely blown away by "Paint the Town Fred" and its amazing cast. Having spent a number of years working at Beverley Art Gallery, seeing the play felt like finally meeting Fred and Mary personally and in real life.
"The Elwells were outstanding artists and I believe that they have a lot to offer to the local art scene, but that they also are of national importance. I do hope that the play will inspire more visitors to come and discover the Elwells' work in the Gallery, and that the Elwells will gradually attract more young researchers and art historians' attention. The story of Fred and Mary is not only a celebration of their love for Beverley, but a notable contribution to the history of British art."
For full details of the opening hours of Beverley Art Gallery, visit: www.eastridingmuseums.co.uk