Village gardens open for charity
Mon 22nd May 2023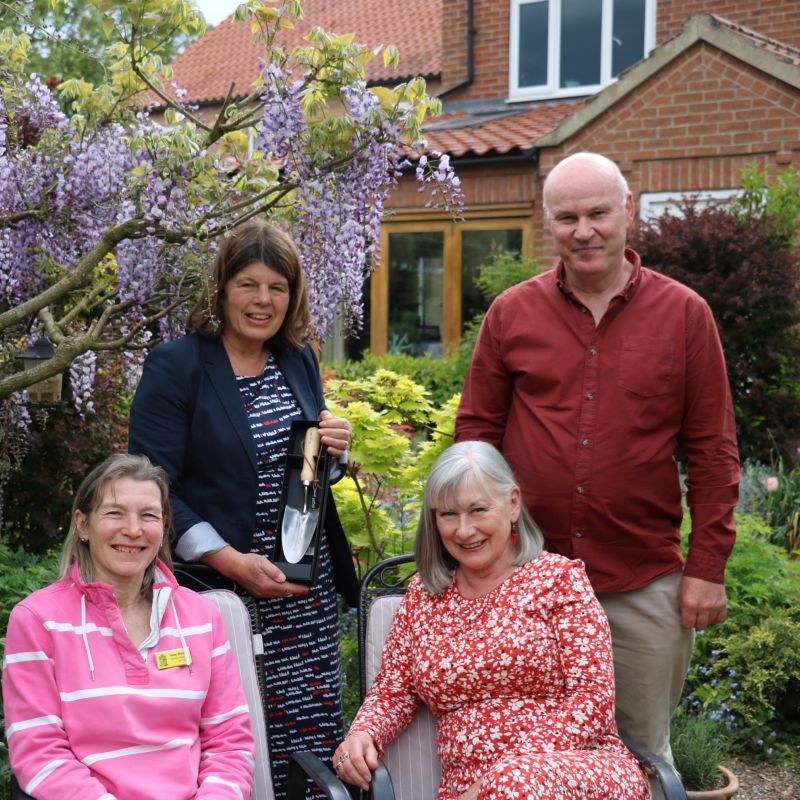 Five gardens in the East Yorkshire village of Shiponthorpe will open to the public to raise money for charity on the 3rd, 4th and 5th June.
The gardens, including three that are opening for the first time, are part of the National Garden Scheme's 'Gardens Open For Charity' initiative that raises millions of pounds annually.
Langdale End, opening for the National Garden Scheme for the tenth time in 2023, is an eclectic maze-like garden with a mix of contemporary and cottage garden styles, featuring tropical plants, an Asian-inspired garden, water features and a pond.
Wayside has interesting planting in a variety of garden areas, with developing vegetable and fruit growing areas with a greenhouse.
The gardens at Oranmore Cottage, Shipton Cottage and York House are opening for the first time under the scheme. Oranmore is a surprising 'hidden garden' divided into two distinct areas featuring decorative architectural plants and carefully chosen herbaceous perennials. Shipton Cottage is a medium-sized country cottage garden comprising shrubs, herbaceous, ferns and trees designed to create an atmosphere of peacefulness. York House is a wildlife-friendly garden with a bit of everything, including prairie-style and cottage garden planting, an edible garden and the chatter of chickens.
"We're proud to share our garden with the public to raise valuable funds for the charities supported by the National Garden Scheme and it's good to see more gardens in the village opening. It makes for a good day out for people," said Peter Thompson, who has opened Langdale End with his wife, Di for a decade. The milestone was recognised with a commemorative trowel from the National Garden Scheme.
"Thanks to the generosity of garden owners, volunteers and visitors we have donated over £67 million to nursing and health charities and donated over £3 million in 2022 alone. We're very grateful to the generous gardeners of Shiptonthorpe for helping us to achieve this," said Helen Marsden, National Garden Scheme county organiser for East Yorkshire.
The combined entry cost to all five gardens is £5 for adults and free for children. Tickets are available from all five gardens. Light refreshments will be served in the Village Hall on the 3rd and 4th June.
The gardens will be open between 11am and 5pm on all three days and proceeds from the entry money will go via the National Garden Scheme to nursing charities including Macmillan Cancer Support, Marie Curie, Hospice UK and The Queen's Nursing Institute.
For more information, please visit https://bit.ly/ShiptonthorpeNGS.
Photo caption: L - R: Helen Marsden, Di Thompson, Susan Kraus and Peter Thompson