Two Churches One Town gives green light for phase 2 restoration of Minster nave roof
Thu 11th March 2021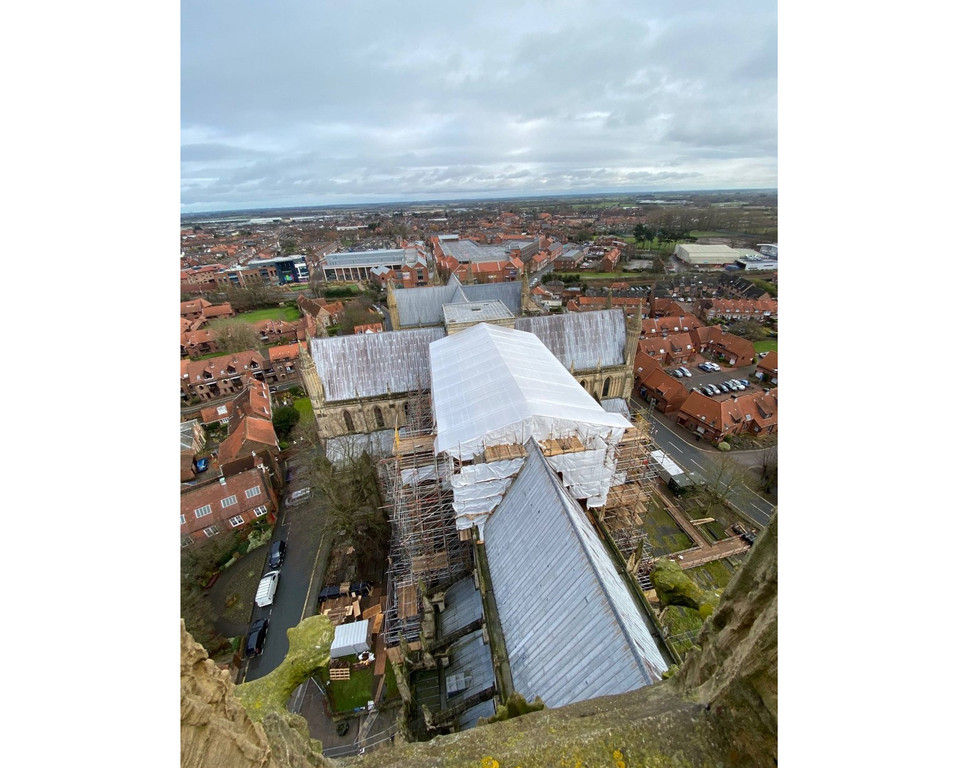 Skilled contractors have been given the go-ahead to start the restoration of the second half of Beverley Minster's nave roof.
Work is in progress to move scaffolding and equipment from the east end to the west end on site.
Tim Carlisle, chairman of Two Churches One Town, said: "This is great news for the Minster and the town of Beverley. Now we can start the process of finishing repairs to the west end of the nave roof that is leaking causing damage to its timber structure. By starting this £1m project without delay we have been able to secure important savings using skilled workers, plant and equipment already on site. We will be providing employment to 20 skilled people working on the roof using four contractors. We could not have taken this step without the fantastic support of the Friends of Beverley Minster and Beverley Minster Old Fund.
"The Department for Digital, Culture, Media & Sport has stated that listed places of worship represent some of the nation's finest heritage. Graham Stuart, MP for Beverley, has been very helpful in establishing that the Government will continue to support this heritage with a scheme that will benefit listed places of worship across the country. The Minster and St Mary's in Beverley have provided a much-needed space for rest, contemplation and well-being during these difficult times, when they have been able to open. Continuing this support will help ensure that these buildings are once again able to throw open their doors to our communities as soon as it is safe to do so".
The east end half of the nave roof is nearing completion following a major grant from the Government's Culture Recovery Fund which is designed to secure the future of Britain's museums, galleries, theatres, independent cinemas, heritage sites and music venues.