Trees dedicated to babies born in East Riding since first lockdown
Fri 26th February 2021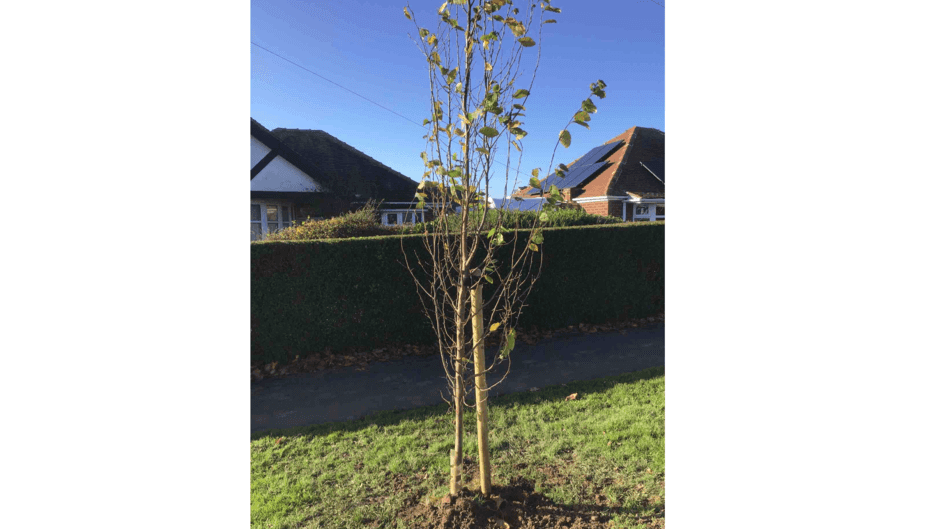 Dozens of newly-planted trees have been dedicated to babies born across the East Riding since the start of the first lockdown in March last year.
From 23 March, 2020, until 22 February, 2021, 55 babies' births had been registered in the East Riding.
A baby's birth must be registered in the registration district in which it occurred within 42 days. This means the births of many more babies whose parent/ parents live in the East Riding will have been registered in bordering districts, such as York or Hull, if they were born in those cities during this period.
For babies who are born in the East Riding, a form can be filled in at the time of the birth registration requesting that a tree planted within the county in the year of the their birth is dedicated to the child.
Since 23 March, 2020, 34 trees have been dedicated to babies born in the East Riding in various locations across the county.
The tree dedication scheme was launched in July 2016, and since then a total of 210 trees have been dedicated as part of the initiative.
Trees are dedicated as near to the location of the birth as possible.
Each tree has a unique plot number which is included on a dedication certificate which is posted out to the child to notify the parents of the species and location of the tree.
This allows East Riding of Yorkshire Council's Grounds and Forestry team to locate it if required.
The tree remains the property of and will be maintained by the council.
Councillor Lyn Healing, portfolio holder for community involvement and council corporate services, said: "We have dedicated 34 trees since the first lockdown and they have been in various locations across the East Riding including, Molescroft, Bridlington, Goole, Kirk Ella, Cottingham, Bilton, Withernsea and Sigglesthorne.
"The tree dedication scheme has been running for well over four years, and has proved popular with parents across the East Riding, with more than 200 trees dedicated to children in that time.
"We look forward to dedicating many more trees in the future."
For more information about registering a birth, visit: https://www.eastriding.gov.uk/living/births/registeringabirth/