Treat your loved ones to a Go Ape adventure this Easter
Fri 25th March 2022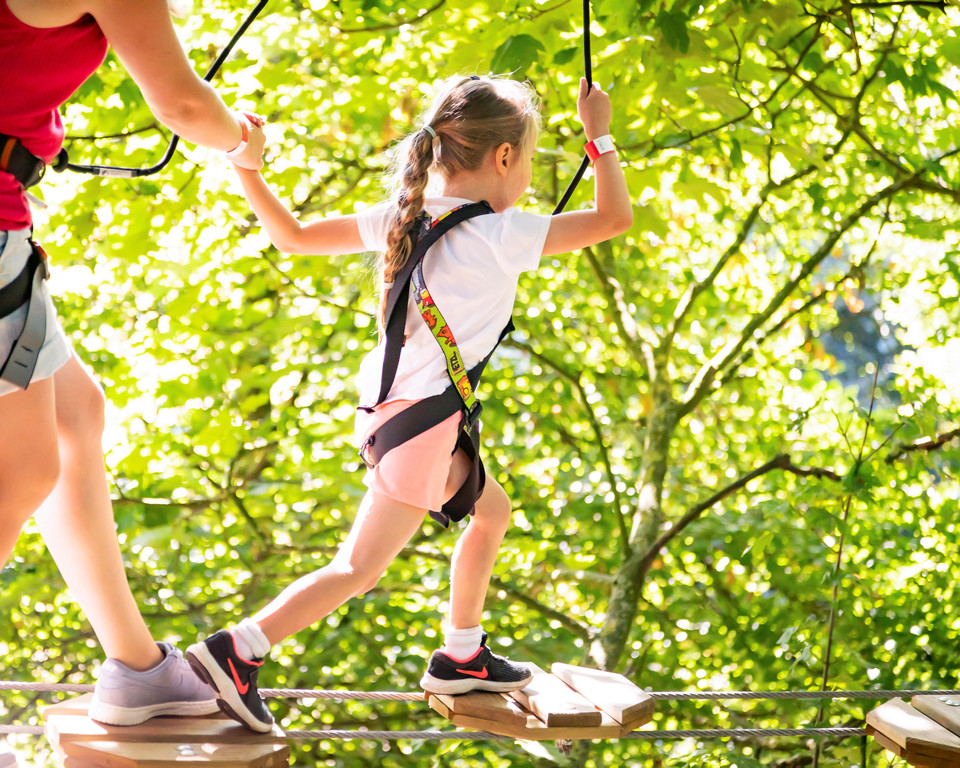 Give yourself, your friends and your family a gift they won't forget

Do something different this Easter, fresh air and a Go Ape adventure is the real treat your loved ones are hungering for this Easter!
Wherever you are over the Easter period, you will probably find a Go Ape location near you. With 34 sites across the UK like, the Forest of Dean, the Highlands, London, The Lake District, The Peak District and The New Forest you'll be spoilt for choice of where to take your break together! And there's a feast of adventure waiting for you at every location with activities for all ages, from tiny tots to adventurous adults.
Closer to home, Go Ape Normanby Hall Site Manager, Matthew Disley, said "Easter is the perfect opportunity to get outside with your family and friends, to reap the egg-cellent benefits of the great outdoors. We really enjoy meeting our customers. Whether they arrive with confidence in abundance, or need a bit of encouragement, you can guarantee a bonding experience like no other."
The adventure doesn't have to end when your feet touch the ground, whilst at Go Ape Normanby Hall you can explore the grounds, the stately home, follow wild woodland trails or check out the deer park.
Find out more about the adventures available at Normanby Hall below:
Treetop Adventure
The first rung on the high ropes ladder for little ones looking to leap, clamber and zip their way to forest glory! Let them test their skills on wibbly-wobbly crossings like the stepping-stones and the Grandpops crossing and see if they can stick the landing on the zip line!
Suitable for families with children over 1m tall, from £20
Treetop Challenge
Who could tire of the Go Ape classic, award-winning Treetop Challenge? There are sky-scraping platforms, butterfly inducing Tarzan Swings and thrilling high-speed zips. Test your limits and see how daring you really are!
Suitable for adults and families with children over 10 years or.4m tall. From £32
Available at other sites:
Treetop Adventure Plus
Looking for even bigger treetop thrills? Treetop Adventure Plus gives thrill-seekers the freedom to take on an additional loop of fun – as well as all the loops of Treetop Adventure! Let them clamber higher, leap longer and zip toward treetop greatness! Get ready for more freedom, more height and more thrills!
Suitable for families with children over 6 years and 1.2m tall, from £23
Nets Adventure
Now tiny tots can take to the treetops at three exclusive Go Ape locations (Black Park, Moors Valley and Sherwood). Not quite ready for the high ropes? Nets Adventure is the perfect (tiring) activity to let little ones fall in love with heights – and bouncing! Feel like you're leaping among the clouds on a giant, ball-filled suspended trampolines. It's also a fantastic energy burner for adults and little ones alike.
Suitable for all ages, no minimum height, from £10
Adult-sized thrills
Forest Segway
If you'd rather keep your feet on the floor or explore the forest at ground level, glide through the forest serenely on a Segway at 12 of the Go Ape sites. Grab your heavy-duty, all-terrain Segway and enjoy the spectacular off-road trails, which are bursting with a mix of twists and turns.
Suitable for anyone over 7 stone and under 18.4 stone, from £29
Axe Throwing
Looking for a unique day out? Axe Throwing is an ideal stand-alone or add-on adventure to your day! Our expert instructors will teach you all the tips and tricks; then, it's up to you to channel your inner warrior and aim for that all-important bulls-eye!
Suitable for anyone over 16 years, from £15