Treat your friends this Christmas: All things health and wellbeing under one roof
Sat 20th November 2021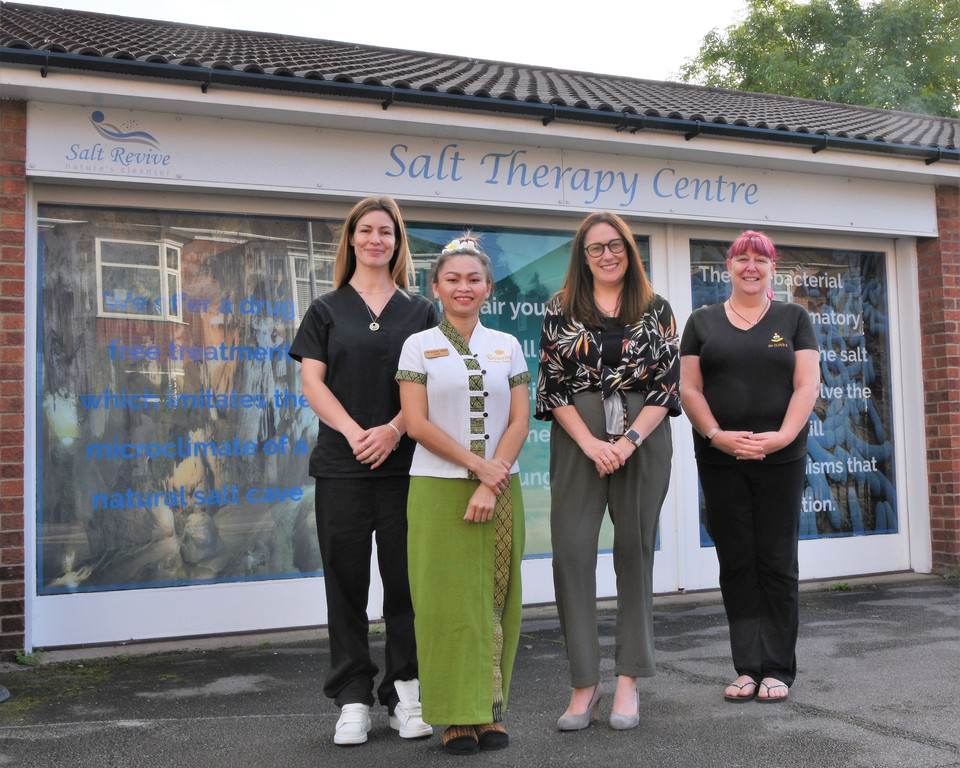 Salt Revive, which opened in Oct 2018 has become Beverley's no.1 go to for a variety of different health and wellbeing treatments. From Thai massage, to Reflexology, salt therapy to non-surgical facelifts, it is the place to go if you want a wellness boost.
They are also hosting a Christmas Market on Saturday 27th November at 10am with gift vouchers available for all treatments so you can treat yourself, your family and your friends to spa treatments.
Owner, Clare Atkinson discovered salt therapy in 2017 after it helped her improve her lung health and eliminated the constant chest infections she was suffering from. Suitable for adults and children (with a separate family room) salt therapy could help with a variety of respiratory and skin conditions as well as helping to boost your immune system.
When they opened the salt therapy health spa, their dream was to create a centre for wellbeing and they now have 3 other amazing businesses operating from the spa who all bring their own unique treatments.
Why not take advantage of their brand new half-day spa package which includes 4 treatments for an introductory price of just £109! You could even purchase it as a gift voucher for the ultimate pamper for one of your loved ones.
However you want to try and relax and help improve your health and wellbeing, Salt Revive, the Cahaya Skin Clinic, Sirinthra Thai Massage or On Cloud 9 are sure to have just the treatment for you.
Christmas Market
Have a look around all the different treatment rooms at Salt Revive and chat to their therapists to see what amazing experiences you could gift this year. Gift vouchers are available for all treatments, including a half day spa package.
With the half day spa package you can choose 4 treatments:
One hour reflexology, hopi ear candling or crystal healing session
45 minute Thai hot oil massage, Bamboo massage or hot stone massage
One hour Hydrotone facial, Jowel lift, or CACI Eye Revive
Salt Therapy session
Visit the Christmas market on Saturday 27th November between 10:00 and 16:00.