Tour of Britain land art competition launched
Thu 3rd August 2023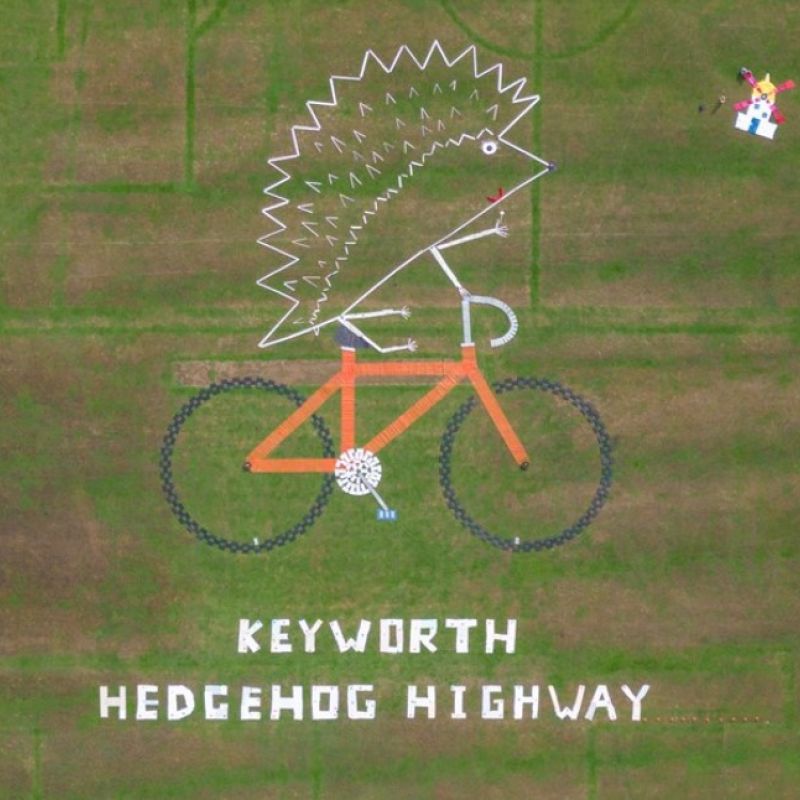 Tour of Britain organisers are encouraging communities to adorn the landscape with eye-catching land art when the UK's most prestigious cycle race comes to the East Riding.
On Tuesday 5 September, the East Riding will host an entire stage of the race, as the competitors line up in Goole before racing through town and country and finishing at the racecourse on Beverley Westwood.
Creating land art along the route has been a long-running tradition for the event, with a national competition being held for the past five years.
This year, community groups, schools, businesses and landowners across the East Riding are being invited to take part, as the search gets under way to find the successor to last year's winner, the Spike on a Bike hedgehog in Keyworth, Nottinghamshire.
The land art creations will be seen around the world, with the race broadcast live on ITV4, and shown in more than 150 countries worldwide.
Councillor Anne Handley, leader of East Riding of Yorkshire Council, said: "We're so excited to be hosting a whole stage of the Tour of Britain here in the East Riding, and this is a fabulous opportunity for people to get involved.
"With the route passing through towns, villages, rural areas and down the coast, I'm looking forward to seeing all the weird and wonderful ways people help show off our beautiful landscape."
Entries for the 2023 competition can be submitted at tourofbritain.co.uk/community/land-art. The closing date for submissions is Friday 18 August.
The winning entry will be decided after the race by a panel made up of tour of Britain race director Mick Bennett, members of the ITV4 broadcast team, and staff from the race organisation.
Mick Bennett said: "Since we launched the national land art competition, we have been blown away by the standard of creations that have lined the route of the Tour.
"Following in the footsteps of last year's champions, the truly unforgettable Spike on a Bike installation in Nottinghamshire, will not be easy, but we've got a good feeling that community groups, organisations, and individuals will find a way to do so!"
Follow the Tour of Britain on Twitter, Facebook and Instagram or via the event's official website at tourofbritain.co.uk