Tickets now on sale for East Riding Festival of Words
Wed 30th August 2023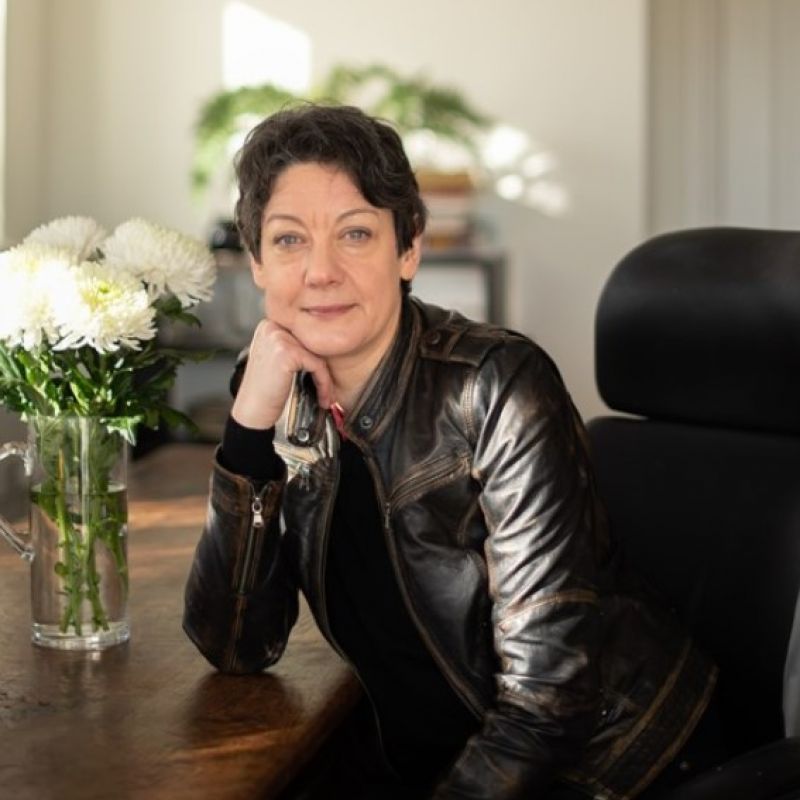 Tickets for the East Riding Festival of Words are now on sale.
Organised by East Riding Libraries, the Festival programme has been put together by librarians from the service, based on authors, poets and other creative writers who are popular with library members and customers.
The programme kicks off on Saturday, 7 October at South Cave Library at 2pm with Rick Broadbent as he discusses his book, Now Then: A Biography of Yorkshire. This is a funny, wise and searching account of a place that claims to have given the world its first football club and England its last witch-burning. It does include cobbles, trumpets and stiff-necked, wilful obstinacy, but it is also about ordinary Yorkshire and its extraordinary lives. Tickets cost £5, including Yorkshire Tea & cake!
Friday, 13 October will see festival favourite Chris Speck visit Willerby Library. Between 1pm and 4pm, budding writers can visit for a writing masterclass from a local author. He'll be sharing some tricks of the trade to get residents started on their own writing journey. Tickets cost £10.
On Saturday, 14 October, a morning of murder and mystery will take over Beverley Memorial Hall : 'The Darkest Crime, the Darkest Shadows'. The first speaker, at 10am, will be internationally best-selling author, LJ Ross. Best known for her DCI Ryan series of Northumbrian murder mysteries, L J Ross will be joining the Festival for a talk and 'meet the author' event. Tickets are FREE.
Taking over at 11:30am will be Kate Rhodes and Kate Evans, as they discuss how the incredible British landscape provides the perfect locations for their gripping and suspenseful novels. Tickets cost £7.
At 1pm, the event will be joined by TM Logan, a Sunday Times best-selling author whose thrillers have sold almost two million copies nationwide. In conversation with Nick Quantrill, he'll be discussing his 'guaranteed to keep you up all night' thrillers. Tickets cost £7. There will also be a morning ticket available for the Morning of Murder and Mystery event, costing £10.
Taking over in the afternoon on Saturday, 14 October, will be 'Out of this World: An Afternoon of Science Fiction and Fantasy'. At 2:30pm, the event will welcome Adrian Tchaikovsky, author of the Children of Time series, in conversation with Oliver Langmead. Tickets cost £7.
The final event, rounding off the afternoon of science fiction and fantasy, will feature award-winning and bestselling author Helen Macdonald and debut author Sin Blaché in conversation with Oliver K. Langmead to talk about their fresh, thrilling page-turner Prophet. Tickets cost £7. Afternoon tickets are also available, costing £10.
On Sunday, 15 October, visit Hornsea Library between 1-4pm for an afternoon in the company of six fabulous romantic novelists.
In two separate panel events they will be discussing historical and contemporary themes in Romantic fiction. Authors for this event are Sharon Booth; Sylvia Broady; Jeevani Charika; Rowan Coleman; Jessica Redland and Val Wood: all are brilliant storytellers.
On Friday, 20 October at 2pm, broadcaster and author Ian Clayton invites everybody to an afternoon of music and reminiscence at Goole Library. Tickets are FREE.
Saturday, 21 October sees the final day of the Festival of Words 2023. Beverley Memorial Hall will host the 'Bestsellers Day', featuring some hugely successful authors.
Kicking off the day at 10am is Sunday Times bestselling author of The Trouble with Goats and Sheep, Joanna Cannon. In conversation with Louise Beech, she will discuss her two most recent books A Tidy Ending and Will You Read This, Please?, a collection of twelve stories as told to the best British writers, based on the lived experience of people who have faced mental illness in the UK. Tickets cost £7.
Following at 12pm is Pip Fallow, as he discusses his book, Dragged Up Proppa. This is Pip's story of being 'dragged up proppa', living by his wits, working and travelling the world before finally settling a few miles from where he grew up. Broadcaster and writer Ian Clayton chats to the author about his experience writing the book and the themes within it. Tickets cost £7.
At 2pm, Matt Cain chats about his latest book Becoming Ted and his other glorious novels with Andy Train. This event is bound to be Uplifting and Marvellous! Tickets cost £7.
Last but, certainly, not least, sees the turn of Great British Bake-Off winner and Strictly Come Dancing runner up, John Whaite, as he discusses his memoir, Dancing on Eggshells. Tickets cost £7.
Day tickets are also available for the Bestsellers Day, costing £20 for all four events.
Thanks to funding from Arts Council England, all of the Festival of Words events have been subsidised, bringing affordable entertainment to the East Riding.
Tickets for all events can be purchased online at: www.festivalofwords.co.uk or by calling 01482 392699 during office hours.
Picture - Helen Macdonald