The Doggy Deli celebrates its First Birthday
Fri 8th April 2022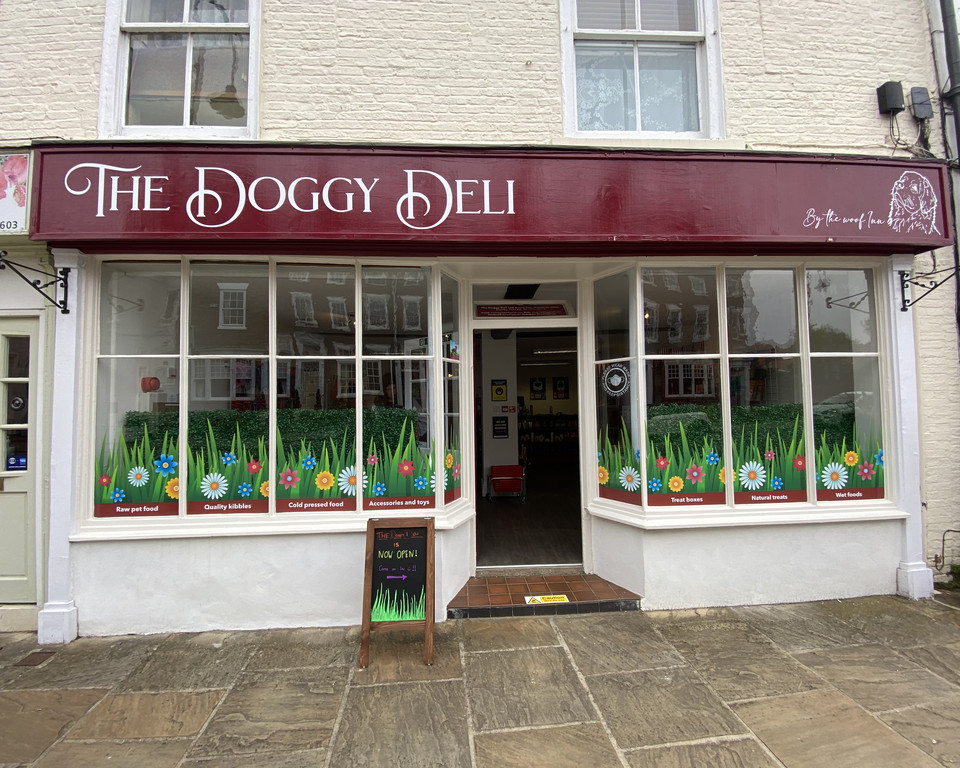 The Doggy Deli celebrates its First Birthday They continue to combine social media success with retail growth in Beverley, East Riding: The Doggy Deli announced they have reached their first birthday! This milestone is a major move for The Doggy Deli on its mission to bring healthy, quality and ethically sourced dog food and treats to the dogs of Beverley.
This Beverley based business was started by owner Georgina Martin, in the height of the pandemic, with just £1k in her pocket. Georgina saw a gap in the market - a store offering high welfare, ethically sourced food, treats and accessories for the modern dog. Georgina effortlessly combines social media success (TikTok views of over 1 million on some videos) with in store business growth. Dog owners come to the Deli for advice, good quality and value, and a chance for their dog to feature on the socials.
This news comes in the wake of many recent initiatives and accomplishments of the company, including
TikTok viral videos - over 1 million views
Setting the scene for other dog based stores to set up in Beverley
Exclusive brands
Post-pandemic retail success.
"The Doggy Deli has gone from strength to strength in year one, we offer dog owners a chance to engage in an all round dog store and social media experience, as well as qualified advice and recommendations" - Georgina Martin, Owner.
To learn more about The Doggy Deli's first birthday and continued success, contact them via email mydoggydeli@gmail.com or check out our socials @mydoggydeli and website www.mydoggydeli.com
The Doggy Deli is famous for its weird and wonderful treats - from beef testicles to ostrich wings, larynx chews and braided goat skins, there is always something fascinating to try!
The Doggy Deli is owned by Georgina, the deli was set up with just £1k (from a people's postcode win!), and has grown substantially in year one. They now ship across the UK and will be popping up at events up and down the country
A qualified behaviourist with 15 years canine experience, single mum Georgina offers a unique skill set to customers, finding the right food or treat for even the most difficult of dogs. Georgina knows that what you feed your dog will effect their behaviour, and has managed to combine the store's ethical views - ensuring that treats are sourced from high welfare suppliers, meat is high quality and standards are met - with a fun environment and social media hub. The Doggy Deli's tiktoks are a weekly event and people come from Hull, York and Lincoln to feature!
A new theme weekly ensures people come back over and over again.