The Culture Train tour rolls into St Mary's on Saturday 3rd September
Fri 29th July 2022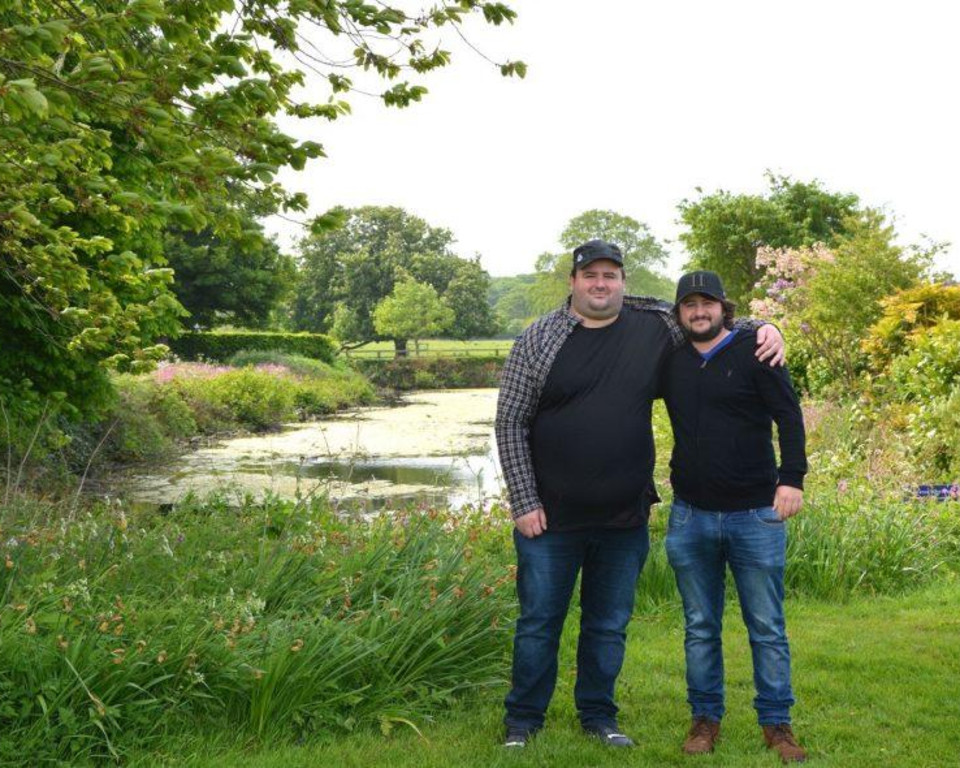 The Culture Train Tour 2022 will once again bring a taste of the Hull music scene to St Mary's , Beverley on Saturday September 3rd.
The project once again funded by East Riding of Yorkshire Council's 'Active Creative' arts fund takes established musicians to play to a wide range of communities across East Yorkshire and during 2022 this includes dates at Cottingham, Howden, Hedon, Driffield and Beverley. .

The final date of this year's tour brings musicians to play at St Mary's once again on Saturday 3rd September with a line up of the Arkut Brothers, Emma Fee, Carrie Martin and the Infidels

These are four acclaimed acoustic acts and a large crowd is expected for the free concert on the Saturday evening.

The Arkut Brothers are now gathering great attention locally for their new country style and great harmonies. Emma Fee is a very talented singer songwriter who has performed previously at St Mary's within the band Happy Endings. She will perform a solo slot at this event as Emma has also recorded and appeared in many events on her own over the years and this will be an opportunity to hear her other songs in this fantastic setting. Carrie Martin is a fantastic performer who has performed nationally and internationally over several years and is as much renowned for her guitar skills as well as her acoustic songs. The Infidels are a relatively new Hull band featuring some established Hull musicians and are making waves with their catchy soulful tunes.

The first band will be on for 7.30 pm so people are advised to come early. The event is free so come along and enjoy a taste of the Hull music scene.

The project was first held during 2017 help take music from the City of Culture to communities who were not touched by events linked to 2017 Year of Culture such as Hutton Cranswick or Nafferton via trains running from Paragon Station along the the Hull to Bridlington Rail line.. This is the fifth year of this project and so far around a hundred acts have performed as towns and villages across East Yorkshire from Goole to Bridlington and Brough to Market Weighton and the first date of this years tour was at St Mary's church, Cottingham as part of the Cottingham Springboard festival..

The evening gigs will be held 7.30pm - 10.30pm and there will be refreshments available within he church.

Twenty established acts from the Hull & East Yorkshire music scene will be performing at this year's gigs and this includes people such as Carrie Martin, Elwhaeko, Sandra's Wedding, Cuba Drive, Pavey Ark, Emma Fee,The Quicksilver Kings, Arkut Brothers, Marc Clough and many more talented performers.

Chris Warkup of Quiet Riot Arts is looking forward to the project; "This is a great opportunity to promote Hull music outside of the city continue our project to bring talented musicians to churches and offer a chance to see great local music within your community once again at such a wonderful atmospheric venue. It is all free so check it out and a big thank you to the Active Creative fund for creating this opportunity for people to get out and see live music once again"

More details on the events can be found on the Facebook page CultureTraintour or @quietriotgigs for Twitter.