The Best Office In Yorkshire - A Must See!
Mon 19th October 2020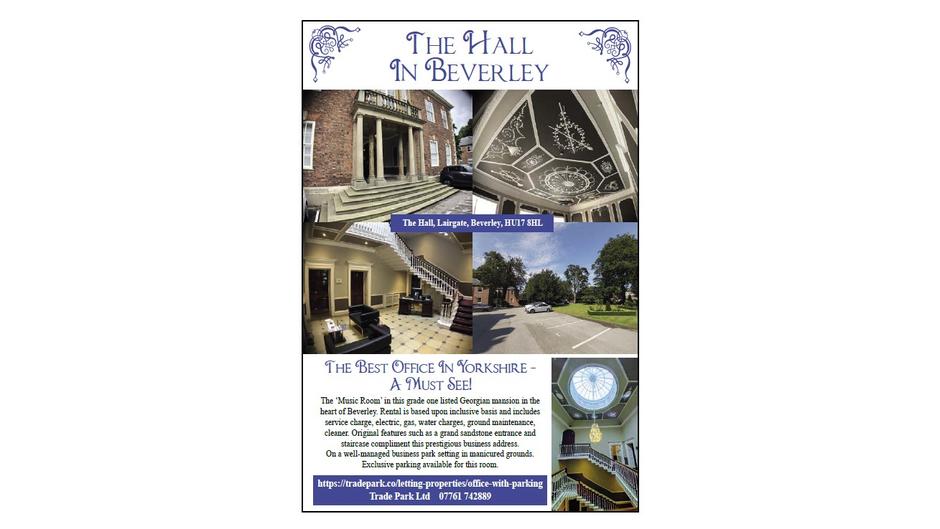 The Hall in Beverley is the home to many accomplished businesses in the area, now there is the opportunity for a new or expanding business to take up occupancy.
The 'Music Room' in this grade one listed Georgian mansion in the heart of Beverley is available to rent.
Rental is based upon inclusive basis and includes service charge, electric, gas, water charges, ground maintenance, cleaner.
Original features such as a grand sandstone entrance and staircase compliment this prestigious business address, located within a well-managed business park setting in manicured grounds in the heart of Beverley.
Exclusive parking available for this room.
For more information go to ;-
https://tradepark.co/letting-properties/office-with-parking
Trade Park Ltd
Telephone - 07761 742889