The Armstrong Centre, Beverley, Opening this Weekend!
Wed 9th February 2022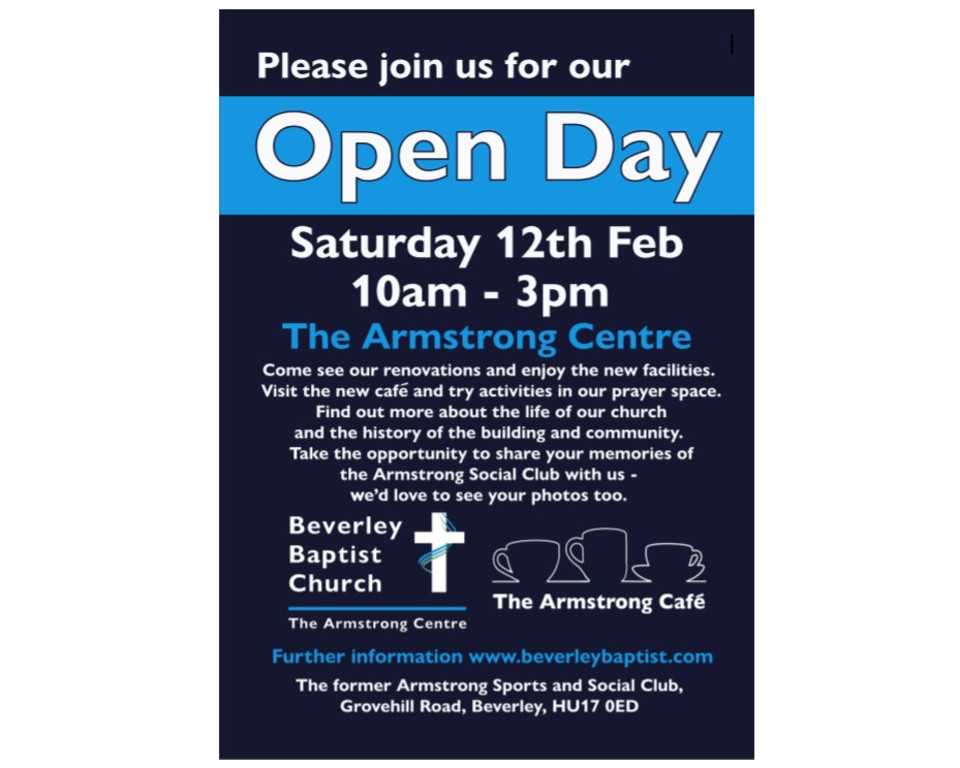 What starts as a dream can become reality. By working together, and with a big dusting of prayer, what seems impossible can become possible!

Saturday 12th February is when one such dream becomes reality. The Armstrong Centre and The Armstrong Café (Grovehill Road, Beverley) have their official opening 10am till 3pm.

Many things have been lost in the pandemic, but good things have also grown. The Armstrong Centre aims to be a safe space for the people of Beverley to meet as community. Already, the building is being used as a place for church gatherings, dance classes, All for One Choir, the Food Bank, and the new Beverley Repair Café, to name a few.
On Saturday 12th Feb, the Café will officially open as a place to meet friends and find a listening ear or two. Its regular hours will be 9.30am -1.30pm Monday to Friday.
The café is kitted out to be suitable for the baby and preschool market. This is just the beginning, as Beverley's community works together to helps shape the future of this resource. There are already discussions of exploring support groups for breastfeeding, for parents of children with additional needs, a Bereavement Café and possibilities of games, craft, and skills cafés and more.
Come down on the 12th and have a look – visit the café, see the renovations, explore the building's history, share your memories of the former Armstrong Sports and Social Club, and meet some of the people of Beverley Baptist Church.