Tesco Beverley awards school £250 for raising litter awareness
Wed 4th August 2021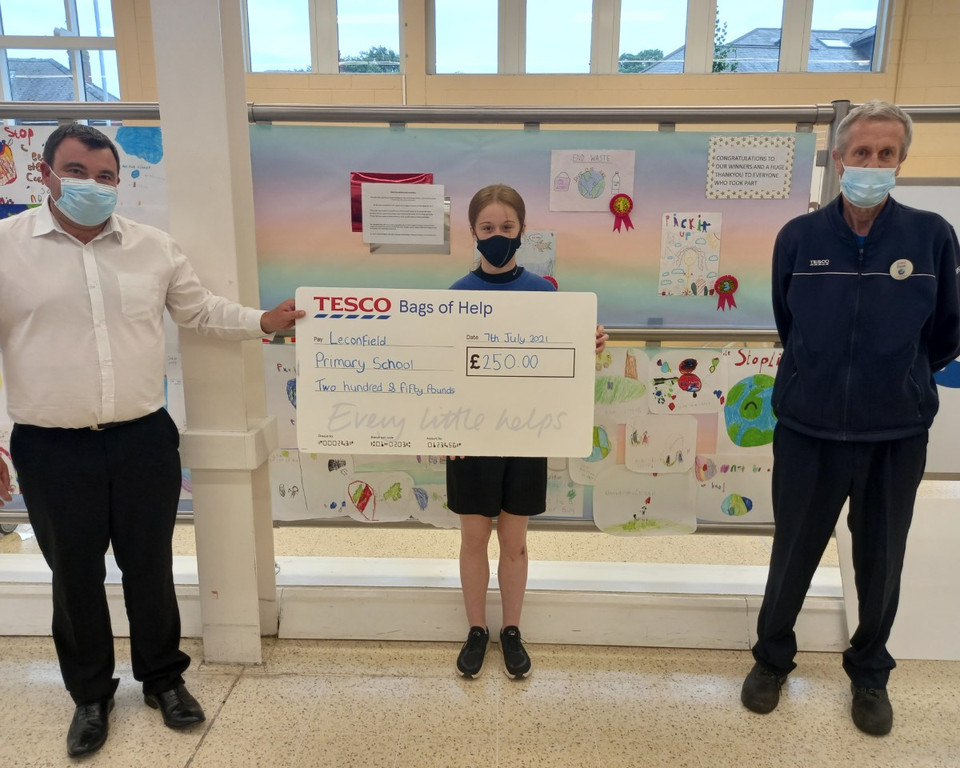 A pupil at Leconfield Primary School in Beverley has won a competition launched by the local Tesco store for her artwork raising awareness of littering.
The competition was launched by Tesco Beverley in response to negative stories around littering and fly tipping in the area and involved a number of local schools raising awareness of the issue by designing posters for display in the store.
Sophia Kennedy's poster featured her illustrations of planet Earth, complete with a recyclable plastic bottle and Tesco's iconic Bag for Life. Sophia has won £250 for her school as well as £50 to spend on herself in Tesco.
Monica Usher from St. Nicholas' Primary School finished 2nd, winning £40 for herself and £150 for her school, and Bronte Gardner from Keldmarsh Primary School finished 3rd, winning £30 and £100 for the school.
Over 200 posters were submitted to the competition, with all now being displayed in Tesco at check-outs and walkway areas for the wider community to enjoy.
David Ryley, Community Champion at Tesco Beverley, said: "Littering and fly tipping in the area has been a problem recently and we wanted here in the store to do something to help. We have been holding fortnightly litter picks for the last few months and work closely with our local community litter pick group, the Wombles of Beverley.
"This competition was aimed at raising awareness of the issue right in store as well as engaging local children to think about the problem and consider solutions. We have been incredibly impressed with the entries we received and the judging process was very difficult, but we felt that (pupil)'s poster was extra special.
"Congratulations to our winning pupils and their schools, and we hope that our customers will appreciate seeing the fantastic work on display in store and the extent to which local schoolchildren really connect with the issue."
Craig Elder, Assistant Headteacher at Leconfield Primary School, said: ''This competition highlights an important environmental issue which supports work we have been doing in our class. The children really enjoyed creating the posters and we look forward to seeing them on display."