Sunset music: New Paths Music release final Postcard video
Fri 13th November 2020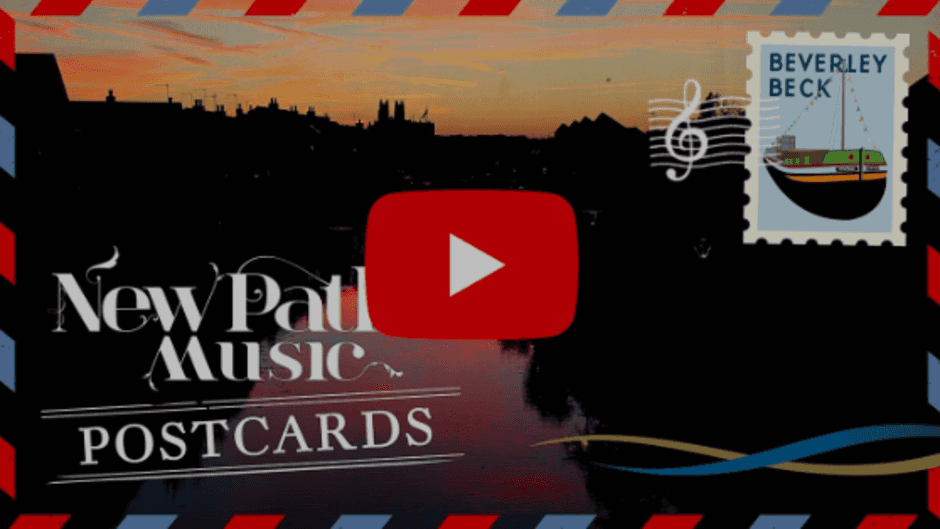 The New Paths Music POSTCARDS series was filmed as we emerged from the first lockdown, so there is an appropriate symmetry to releasing the final video now as we settle into the autumnal pace of lockdown version 2.
The series draws to a close, fittingly, with an evening song: Debussy's pensive Beau Soir performed by Aoife Miskelly & Libby Burgess.
You can watch the full library of POSTCARDS videos is available to view here.
The films are also available on New Paths Music social media channels. Spread the videos far and wide! The videos have so far been enjoyed by thousands of viewers - Classic FM shared one of them on Facebook this week, and it has now been viewed 14,000 times!
The eagle-eyed amongst you will notice that New Paths Music originally set out to release eight videos. There is in fact one more film sitting in reserve, but a long-winded copyright negotiation means they're not yet in a position to release it. Hopefully that film will follow in due course, as a postscript!
New Paths Music worked with such a fantastic team on these videos: Matthew Bennett (Audio Producer), Dave Rowell (Audio Engineer), Jessie Rodger (Director/Camera), Luca Migliore (Camera Assistant / Second Camera), and Mark Atkinson (Graphic Design) - plus of course our fabulous group of musicians joining Libby: Aoife Miskelly (soprano), Johnny Herford (baritone) and Leo Popplewell (cello).