Summer Show Success!
Sat 17th June 2023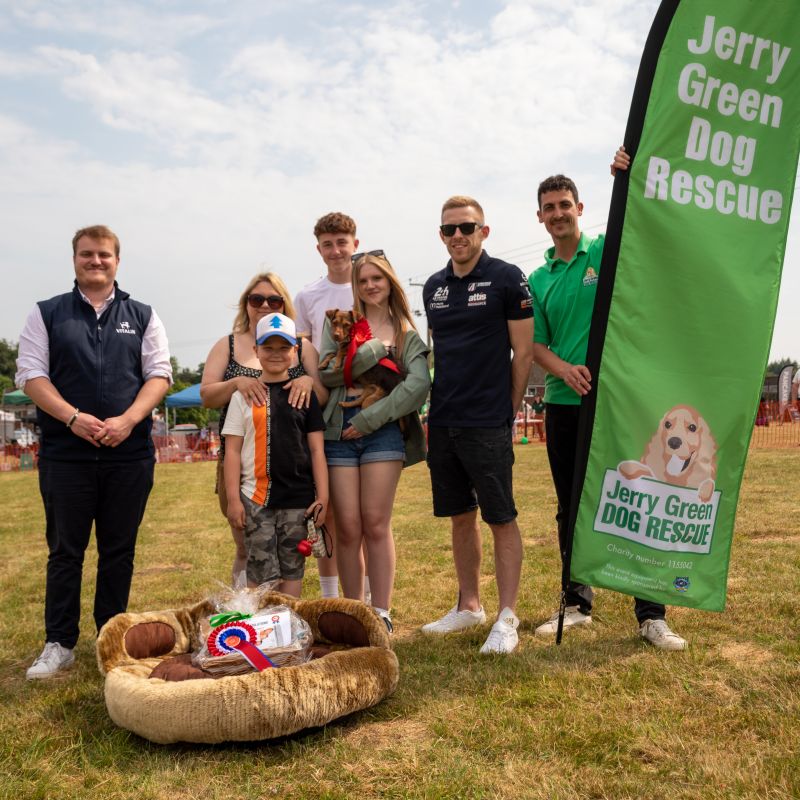 Summer Show Success!
Jerry Green Dog Rescue's much loved Summer Show raised over £6,500 for dogs in need.
Jerry Green Dog Rescue would like to express their thanks and gratitude to over 1,200 supporters who came along to the Summer Show, which took place last weekend on Sunday 11 June.
The event which was held at the North Lincolnshire Jerry Green Dog Rescue centre in Broughton, saw families, couples, groups of friends and four-legged companions enjoying the sunshine and getting involved with the many activities on offer.
Raising an incredible £6,500, the funds will support Jerry Green Dog Rescue to care for dogs across their three centres in North Lincolnshire, South Lincolnshire and Nottinghamshire, plus many more dogs in the local community.
A highlight of the day was the fun dog show which saw 164 dogs entered, who were all hoping to be crowned a winner. Scooping the category title 'Best Friends' with their owner was a two year old Jackshee, named Mabel who also won the 'Best in Show' category.
Talking about the day, Event Fundraising Lead, Charlotte Toplass said; 'We had an incredible time at the Summer Show which was jam packed with food stalls, trader stalls, live entertainment, children's rides and games and so much more!
'With so much on offer, the event is a real crowd pleaser and we were thrilled to see so many supporters join us to raise vital funds for our dogs. It was wonderful to see all the dogs that came along with their owners and those who entered the fun dog show.'
Jerry Green Dog Rescue would like to say a huge thank you to their Keystone Partners, Vitalin Pet Foods, Attis Insurance Broker and Eyewatch Security for kindly sponsoring the Summer Show.
Join in the fun at the next event at the North Lincolnshire centre which is the Christmas Market on Sunday 3 December. To view all upcoming events please visit https://www.jerrygreendogs.org.uk/Pages/Events/
1) Pictured from left to right: Keystone partner representatives Vitalin Pet Foods and Attis Insurance Brokers, Best in Show winner, Mabel and family, Jerry Green Dog Rescue Community Activity Lead, Peter Dennis.
2) Best in Show winner, Mabel.