Summer of Cycling - Get on your bikes for a week of East Riding events
Wed 1st June 2022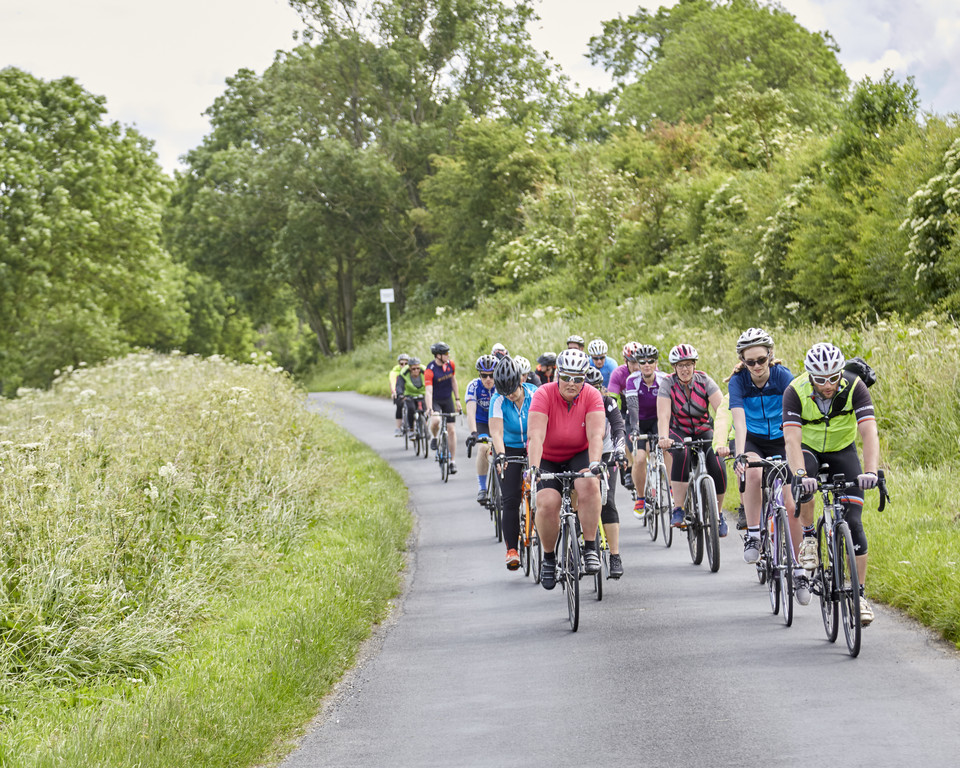 Residents and schoolchildren in the East Riding are being encouraged to join Summer of Cycling, a week of events aimed at getting people on their bikes.
The free Summer of Cycling event is being held from Monday 13 to Thursday 16 June at locations in Goole, Pocklington, Market Weighton and Howden with a variety of events being held and bike rides for all the family.
The scheme is being run by the road safety team at East Riding of Yorkshire Council to encourage more people to cycle around the beautiful sites of the East Riding.
At each event, children from local schools will be taking part in Codebreaker Trail bike ride or walk, a treasure hunt-style event, which will see them travelling accompanied on designated routes through their town and collecting letters along the way from hidden bike locks to crack a code.
Then it will be the turn of families to join the Codebreaker Trail bike ride or walk, to see if they can collect the letters and crack the code. Families can visit the road safety stand to take part.
Then in the evening, there will be a special bike ride open to anyone, led by the road safety team.
The week will end in Howden with an afternoon of bike skills on show, cycle checks on offer, and family fun and games at the Summer of Cycling stand, followed by a bike ride led by the road safety team.
At each event, the road safety team will be setting up its stand with staff on offer to provide information and advice.
Councillor Chris Matthews, the council's portfolio holder for environment and climate change, said: "The road safety team wants to encourage people of all ages to take up cycling as a safe and healthy pursuit and to get out and about to see more of the East Riding on their doorstep, as it's a really stunning place to live."
Residents need to book a place to join the evening bike rides led by the road safety team by visiting the website www.letsride.co.uk .The rides are free, limited to 16 people, aged eight upwards.
The Summer of Cycling events are as follows:
Monday 13 June at West Park, Goole
9am-7pm – Road safety stand, staff offering advice
3pm-6pm – Family Code Breaker Trail – visit the road safety stand
6-7pm – Bike ride led by road safety team
Tuesday 14 June in Pocklington
9am-2pm at Pocklington Market – Road safety stand, staff offering advice
3pm-7pm at Pocklington Rugby Club – Road safety stand, staff offering advice
3pm-6pm – Family Code Breaker Trail – visit the road safety stand
6-7pm – Bike ride led by road safety team
Wednesday 15 June at Market Hill Car Park, Market Weighton
9am-7pm – Road safety stand, staff offering advice
3-6pm – Family Code Breaker Trail – visit the road safety stand
6-7pm – Bike ride led by road safety team
Thursday 16 June at Howden Junior School, Howden
3pm-7pm – Road safety stand, staff offering advice and cycling freebies
3-6pm – Bike skills and checks, family fun and games at the stand
6-7pm – Bike ride led by road safety team