Spring into Fitness with East Riding Leisure
Wed 22nd March 2023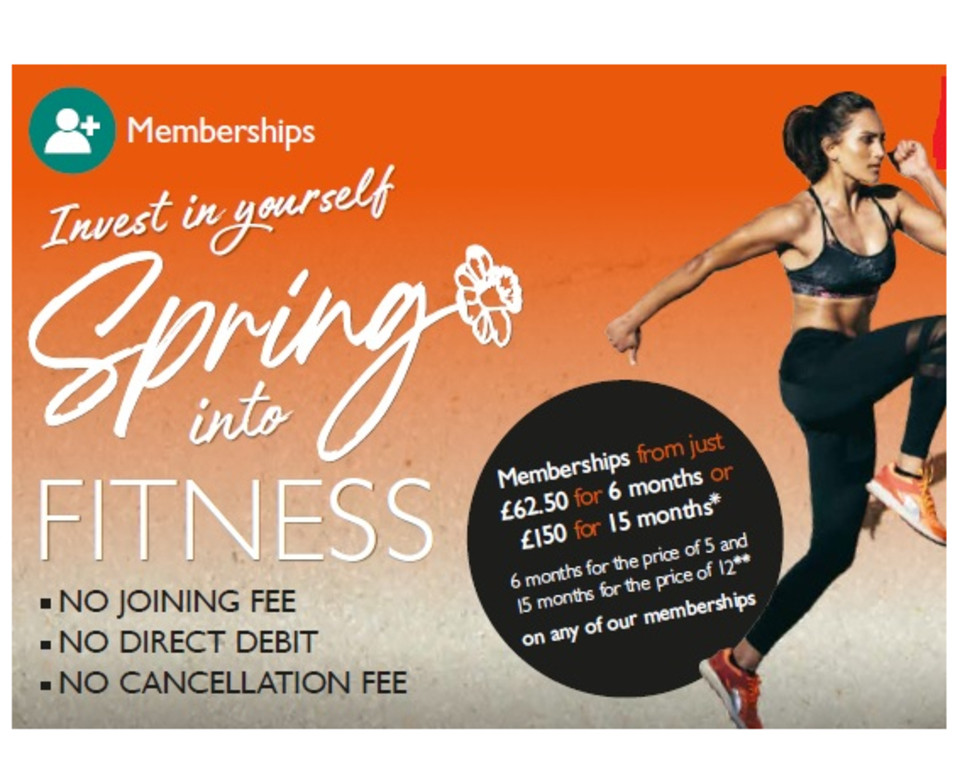 Spring has sprung, and at last thoughts can turn to longer days and warmer temperatures. It also means that East Riding Leisure's Spring Into Fitness membership offer is back, a chance to invest in health and well-being this Spring.
By joining East Riding Leisure's Spring Into Fitness promotion, members can enjoy six months of membership from just £62.50, or 15 months for just £150 (that's just £10 per month!)*
There is no direct debit, no tie in, and no joining fees with these time-limited promotions.
Membership unlocks access to all ten leisure centres, nine pools and nine gyms, and much more.
So, whether new to working out, or an avid gym user, swimming fan, or group fitness enthusiast, East Riding Leisure have a fantastic range of facilities to help improve fitness, whatever your age or ability.
The offer is available across all East Riding Leisure's core memberships, including Group Membership, Premier, Fitness Plus, Crew and the Afternoon Premier Membership, saving customers up to £99.
Spring Into Fitness will be available to purchase from 3 - 30 April, 2023, either online or on site at any East Riding Leisure Centre. Payment in full is required at the time of joining.
So, to take steps towards a healthier lifestyle, find out more here: www.eastridingleisure.co.uk/spring-into-fitness/
* based on Afternoon Premier membership