Sea angling championship celebrates 30th anniversary on East Riding coast
Thu 5th October 2023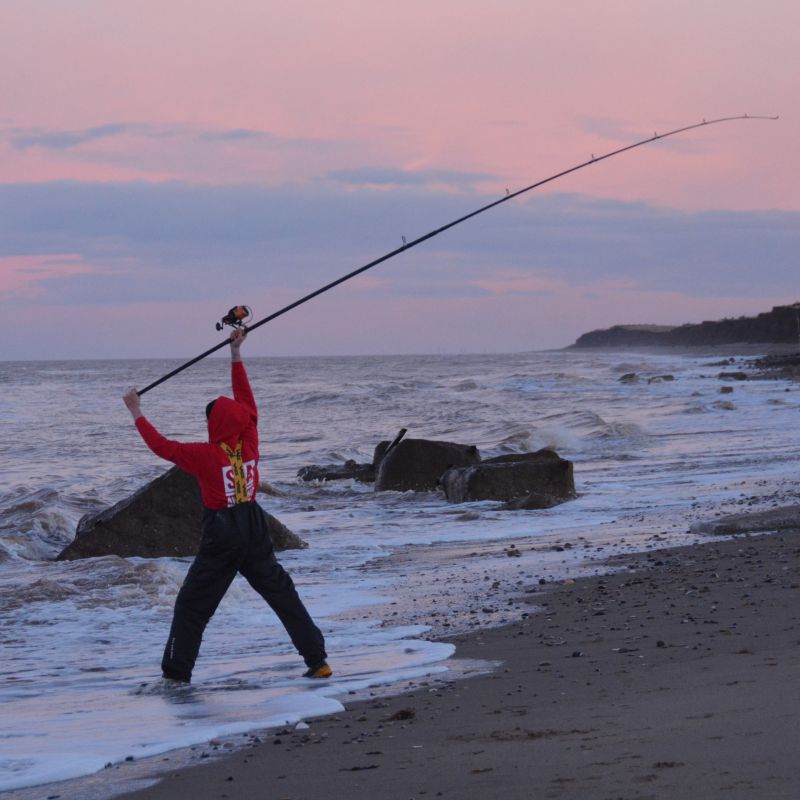 The stunning East Riding of Yorkshire coast will once again welcome anglers from the UK and overseas as they take their place at the 30th Paul Roggeman European Open Beach Championship.
The three-day beach fishing competition will take place from Friday 1 March to Sunday 3 March 2024, stretching from the north end of North Marine Promenade, Bridlington, to Pilot Jetty at Spurn Point.
Tickets are now on sale and are fixed at last year's prices. Advance tickets are always in high demand with anglers visiting from across Europe, and as this is the event's 30th anniversary, it is anticipated that tickets will sell out quickly.
There will be exceptional prizes and fishing equipment to be won, and competitors will be able to pick up valuable experiences, tactics, skills and techniques while enjoying a fun-filled weekend meeting new and old friends.
Exhibitors will be on hand to offer expert advice and great offers on their products.
The popular Flattie Bash warm-up event will take place on Friday, 1 March, kick-starting a full weekend of angling. This catch-and-release event will be held between Fraisthorpe and Hornsea, with fishing times between 10am and 2pm. Tickets cost £10 per person (cash only) with registration taking place on the day at Hornsea Floral Hall from 7am to 9.15am.
Councillor Nick Coultish, portfolio holder for culture, leisure and tourism at East Riding of Yorkshire Council, said: "We are excited to launch our tickets for the 30th anniversary of this competition.
"We are proud to welcome this prestigious angling competition back to our beautiful coastline and I'm am sure it will prove to be as popular as ever and a great success.
"This event generates around half a million pounds for local businesses, helping to keep our high streets thriving."
For more information about the competition and to book tickets, visit the European Open Beach Championship website or Facebook page.