Saturday Market in Beverley could create more space for pedestrians in 18-month trial period from spring 2021
Mon 1st March 2021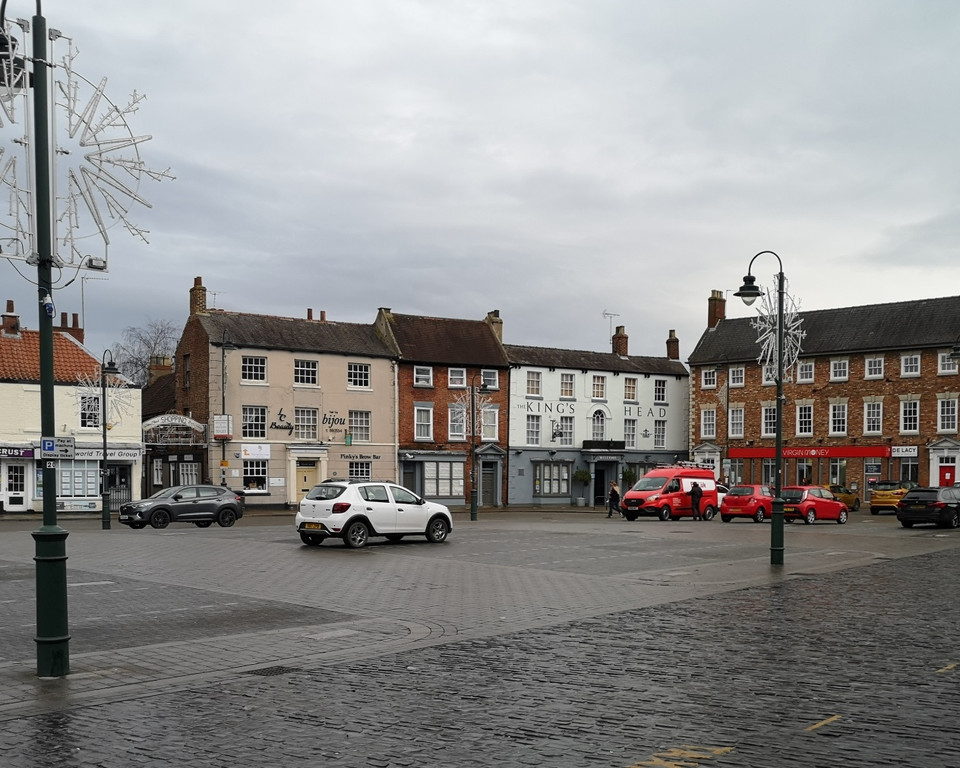 Plans to pedestrianise a part of Beverley's Saturday Market have moved a step forward thanks to a successful funding bid from the Department of Transport's Active Travel Fund.
Following the confirmation of the funding, East Riding of Yorkshire Council officers are now working on detailed designs which would see the area between The Grapes pub and the King's Head pedestrianised to create an area in which people could safely social distance, as well as providing outdoor seating areas.
The plans are being undertaken following an initial proposal in summer 2020 engaging with businesses and local stakeholders, to consider their thoughts on the proposed 18-month trial.
The council has, since the positive results of the consultation, gained funding through the Department for Transport's Active Travel Fund Tranche 2, which has resulted in the scheme reaching a detailed design stage.
Officers are currently undertaking the designs, taking the scheme through the Traffic Regulation Order process and is looking to put the scheme in place in the spring.
The project also aims to encourage more sustainable travel to the market town and increase room for social distancing.
Its summer 2020 consultation showed:
Over 30 businesses were consulted on the project
96% of respondents thought that it is a good idea to increase the space for pedestrians in Beverley town centre
93% of respondents supported the scheme in principal.
In addition, local ward members were consulted and they felt that the scheme was a good idea, and that they could support a more diverse use of the area in future.
Local business groups also expressed support for the scheme, saying they agreed to a long-term aim to make the area more pedestrian-friendly and expressing a desire for a more flexible use of the space, with opportunities for pop-ups, events and other uses to encourage increased footfall.
Along with local ward members and businesses, Beverley Town Council supported the proposal, although some reservations were noted but these will be addressed in the final scheme. Beverley Civic Society welcomed the schemes as a step towards long-term improvements in the area.
Councillor Victoria Aitken, portfolio holder for economic development and inward investment at East Riding of Yorkshire Council, said: "After an overwhelming endorsement from businesses and local stakeholders last year, we are excited at the potential that this proposal can offer to Beverley town centre, especially in light of the pandemic's effects on the local economy in the past year.
"We know it could create more space for safe social distancing in the town centre, create an area, in time for the warmer months, for outdoor seating for the businesses between The Grapes and the King's Head, increase the time visitors spend in the town centre, and generally improve town centre safety through a route connecting Toll Gavel with Dyer Lane, Ladygate and the north eastern side of Saturday Market."