Sammy the goat arrives at the zoo at Sewerby Hall and Gardens
Tue 2nd March 2021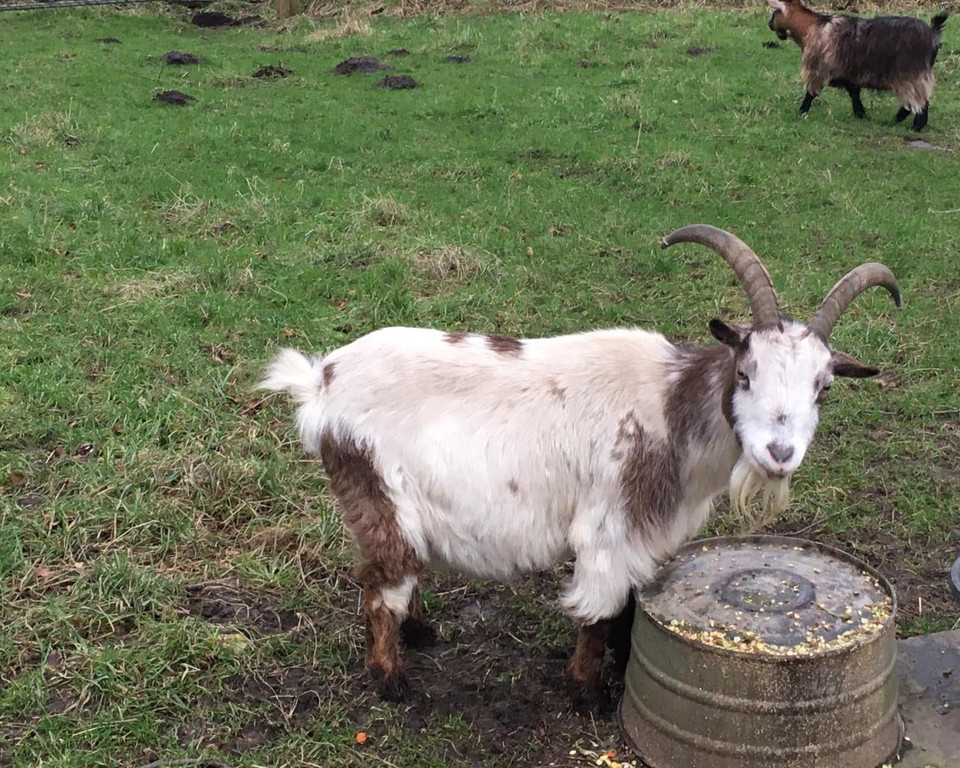 Sewerby Hall and Gardens' zoo has recently given a new home to a goat, called Sammy.
His owners contacted the zoo to see if they could take him, as his companion had unfortunately passed away and he was missing company, and lonely.
Head zookeeper John Pickering said: "He is ten years old, and because we had just given a home to two other ten-year-old goats, Alfie and Jake, we thought he could join the two of them in the cliff top paddock. He has settled in really well and is enjoying the space."
It is hoped that the zoo will be able to reopen on Monday, 12 April, in line with the government's roadmap, and further details will be announced in due course.