RETURN OF THE MAC(K) IN BEVERLEY AND NOW WITH MCDELIVERY
Thu 13th August 2020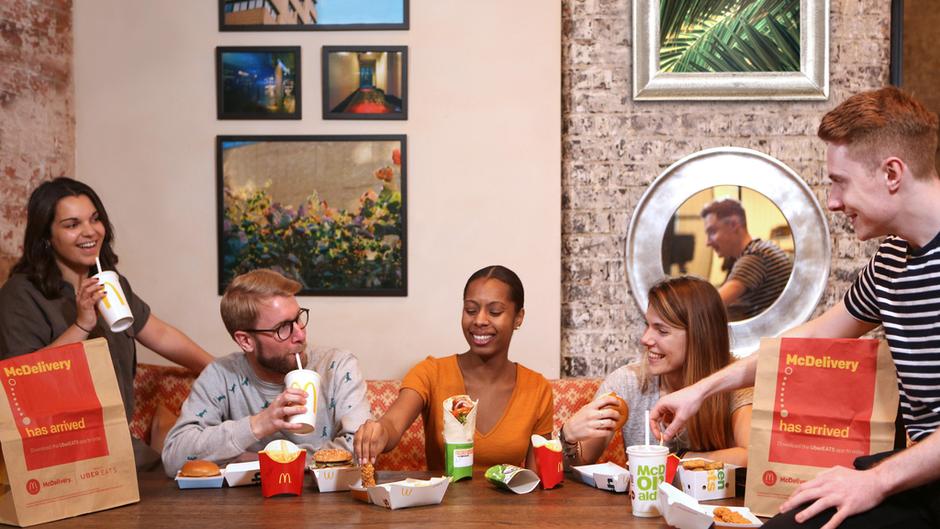 You may have seen the TV advert - McDonald's is now officially back in Beverley! But wait, there's more - as well as being able to benefit from drive thru and take away, at the Beverley restaurant locals can now benefit from the introduction of the world-famous McDonald's McDelivery.
Brought to the area via Uber Eats, customers living within 1.5 miles of the restaurant in the Morrisons on Wingfield Way can now get their favourite McDonald's menu items delivered straight to their door, simply by ordering through the Uber Eats app. All Uber Eats couriers will be wearing masks to comply with new Government policy.
So, if you're planning a Friday film night with the other half, a socially distanced family catch up - complete with a McChicken Nuggets Share Box - in your back garden or you just fancy your favourite burger on the sofa, McDelivery is now here.
This news comes as McDonald's announces that more than 63 million customers have ordered a McDelivery in the UK alone since its launch in 2017.
Local franchisee, George Michniewicz, comments: "My team and I are delighted to be bringing McDelivery to Beverley. Even before lockdown we were always working towards making our customers' dining experience easier and more convenient – including self-service kiosks and table service. Now we're excited to be able to offer McDelivery and give our customers another option to enjoy their McDonald's favourites, contact free, by eating from the comfort of their own home."
The following safety measures are in place to help protect customers, employees and McDelivery partner couriers:
Hand sanitiser at the entrance to every restaurant for couriers and dine-in and takeaway customers
Clear floor-markings and signposting inside and outside restaurants to help enable social distancing
Touchpoints including self-order screens, card readers and doors will be sanitised at least every 30 minutes
Perspex screens have been installed in the kitchens, service areas and Drive-thru windows and additional protective equipment has been provided for restaurant teams, including disposable gloves for people in customer and courier facing positions and face coverings
Fewer people on each shift
Customers are asked to use contactless payment methods as much as possible
All Uber Eats couriers will be wearing masks as per new Government policy
The McDelivery service promises to deliver your favourite menu items to your door at the click of an app bringing you more choice than ever before. Contact-free McDelivery via Uber Eats will feature McDonald's breakfast, lunch and dinner options and will be available within 1.5 miles of the participating McDonald's restaurant during trading hours.
Other changes McDonald's have made to improve convenience for customers includes introduction of the My McDonald's app. When restaurants are fully operational the app also allows customers to save their favourite orders, customise burgers, collect digital McCafé loyalty points, order and pay for their meal ahead of time before collecting from the counter or having delivered straight to a table.