Residents still have time to apply for Household Support Grant
Tue 7th December 2021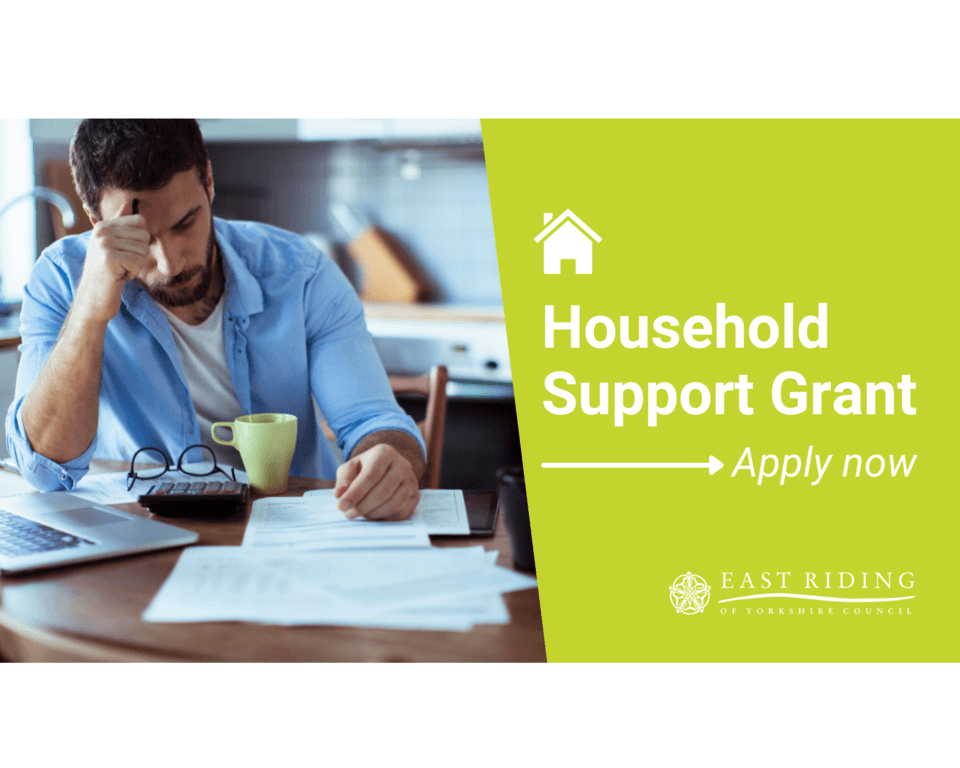 East Riding of Yorkshire Council is reminding eligible households that there's still time to apply for a Household Support Grant to help with the cost of food, energy, water bills and other essentials over the winter period.
The council launched the discretionary scheme on 6 October 2021 from one-off central Government funding to provide financial support to those most in need this winter.
The authority has been writing to households who have been identified as eligible for the grant.
So far, the council has received in excess of 3,500 applications for the grant, but is aware that many eligible households are still yet to apply.
The funding will target and prioritise support for the following:
households with children, where the applicant meets the criteria to entitle a child to free school meals
households who are entitled to council tax support and have been identified as in fuel, food and water poverty
households who have a heating and water allowance in their financial assessment for adult care
households in receipt of housing benefit and classed as in support accommodation
households entitled to universal credit and identified as losing the £20 temporary uplift
households entitled to universal credit and in the latest assessment period, have limited capacity to work
For more information and to apply for the Household Support Grant, visit www.eastriding.gov.uk/helpwithbenefits. If you are unable to apply online, telephone applications can be made through the council's benefits contact team on 01482 393939.
The closing date for applications is 24 December 2021.
Speaking about the Household Support Grant, Councillor John Holtby, deputy leader of East Riding of Yorkshire Council with responsibility for corporate services, said: "We have received thousands of applications for the Household Support Grant and there's still time for eligible households to apply, so don't miss out. Apply before 24 December 2021."
In addition to this grant, the council also has an emergency assistance scheme. If your household does not meet the Household Support Grant criteria as described above, but has less income than your outgoings (for essential services, food, fuel, etc) and less than £1,000 in savings, you may be entitled to support under the council's emergency assistance scheme.
One of the best ways to find out what financial help is available is to use the council's online benefit eligibility checker. It will help you see what benefits you can claim and tell you how to apply. It's free to use, anonymous and only takes a couple of minutes to complete. Use the eligibility checker here.
For more information about the financial support available from the council visit the East Riding website.
Households may also contact their nearest food bank where they require emergency support. Details of the nearest foodbank to you in the region can be found here.