Recruitment events taking place across the East Riding
Wed 24th November 2021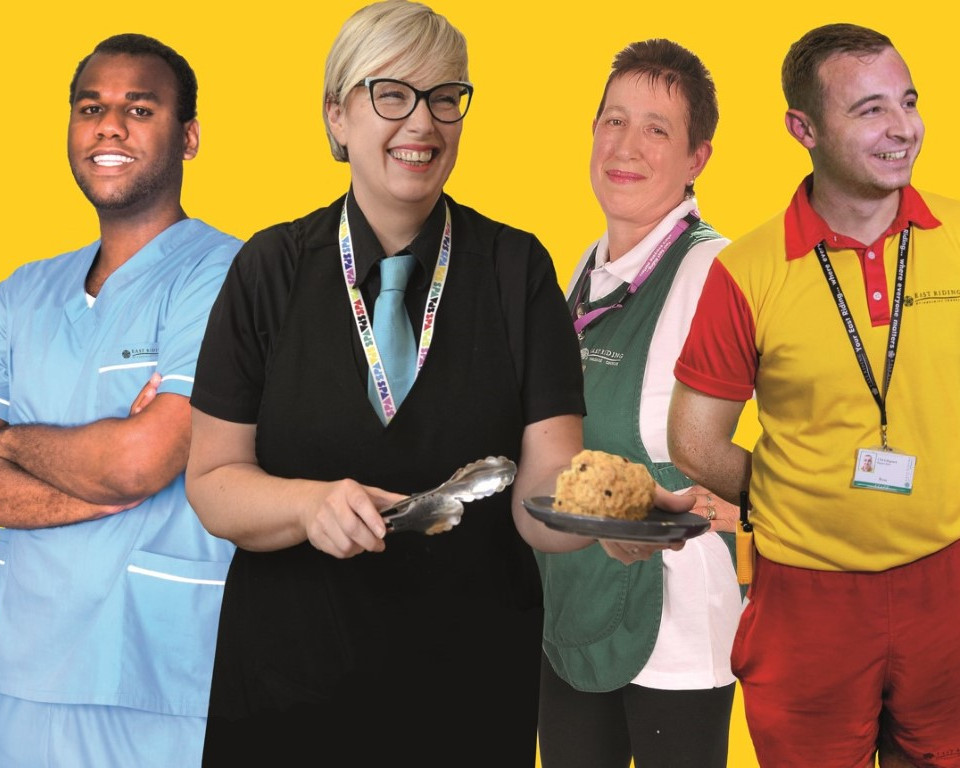 East Riding of Yorkshire Council is hosting a number of recruitment events across the region showcasing the exciting opportunities on offer.
The events are hosted by various teams across the council, including people services, adult social care, leisure and adult learning and employability.
The recruitment events are COVID-safe and those wishing to attend are asked to book an appointment to ensure the events can be handled spaciously and with everyone's health and safety in mind.
There are many vacancies on offer, including adult social care vacancies such as care workers, support workers and those that support this essential workforce such as cleaners, caterers, drivers, administration staff and maintenance staff.
The council also has other vacancies on offer such as catering assistants, leisure assistants, lifeguards and administrators.
Alongside job opportunities, attendees will also learn about free pre-employment and upskilling programmes on offer at the council and the adult learning and employability team will be on hand on the day to support people with job applications if needed.
As a local authority and the region's largest employer we pride ourselves on being a diverse, inclusive and quality organisation and we want to use these recruitment events to showcase employment opportunities within the council.
There is a range of jobs on offer and the council wants to make it much easier for applicants to apply for the vacancies if they can't or don't want to apply online.
There will also be extra help on hand at the recruitment events with a team of experts to help with CVs and ensure that applicants are presenting themselves in the best light for each vacancy.
There is a national shortage of workers for many essential frontline roles, including adult social care roles, and the council is doing all it can to recruit to as many posts as possible during these challenging times.
In order to help tackle this issue, the council is taking their vacancies out to a number of locations to speak directly to residents about working for the region's largest employer.
Where and when are the recruitment events?
The events are taking place as follows:
Tuesday, 30 November, East Riding Leisure Francis Scaife (Pocklington)
Wednesday, 1 December, East Riding Leisure Bridlington
Friday, 3 December, East Riding Leisure Goole
Tuesday, 7 December, East Riding Leisure Beverley
Wednesday, 8 December, East Riding Leisure Hornsea
Thursday, 9 December, East Riding Leisure Haltemprice
Friday, 10 December, East Riding Leisure Driffield
Booking is essential for these events and you will be booked into short appointment slots between 10am and 2.30pm at each venue. You can either book online at www.eastridingcouncil.jobs/roadshow or by calling our recruitment team directly on (01482) 391238 or by emailing recruitment.services@eastriding.gov.uk