Raise the rafters at Macmillan Cancer Support's annual Christmas carol concert in Beverley Minster
Tue 14th November 2023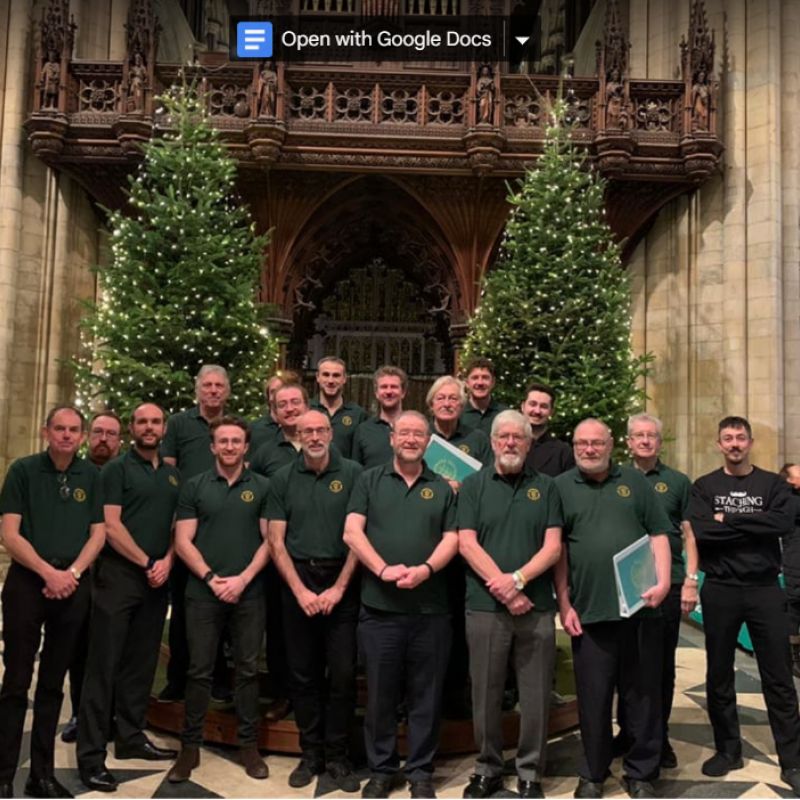 For the 19th year, Macmillan Cancer Support will be holding its annual carol concert at
Beverley Minster on Tuesday 5th December, set amongst the beautifully decorated firs of the
Christmas Tree Festival.
Concert organiser, Rachel Kirkwood says: "It's a magical way to get into the festive spirit and
raise the rafters with local choirs, soloists and other performers coming together to celebrate
the season in song". The audience also gets to participate in a number of Christmas carols
included in the programme.
And that programme is packed! The Hull-based, acapella group, Answers on a Postcard will
appear alongside barbershop singers Humber Harmony, the soloist Jo Pears and Singphonia
ladies choir from York - as well as local school choirs - all of whom will bring their own spin to
the Christmas theme. The whole event will be compared by Phil White, formerly of BBC Radio
Humberside.
Booking early is recommended. This Christmas curtain-raiser is always a popular event.
Rachel says she was thrilled that last year's sell-out concert raised over £16,000 to help
provide cancer care services to patients and their families in East Yorkshire. And she hopes
this year will be just as successful. "It's a great way for local people to start getting into the
Christmas spirit," she says, "while knowing they are helping others in the area who face a
cancer diagnosis, treatment or need other support from Macmillan Cancer Support"
Doors open at 6.15 pm and there will be mulled wine and mince pies on offer before the
concert begins promptly at 7 pm. Tickets cost £15 per person.
Photo Credit John Royle