Pride in Hull Announces Platinum Sponsors for the Highly Anticipated Pride Festival
Wed 12th July 2023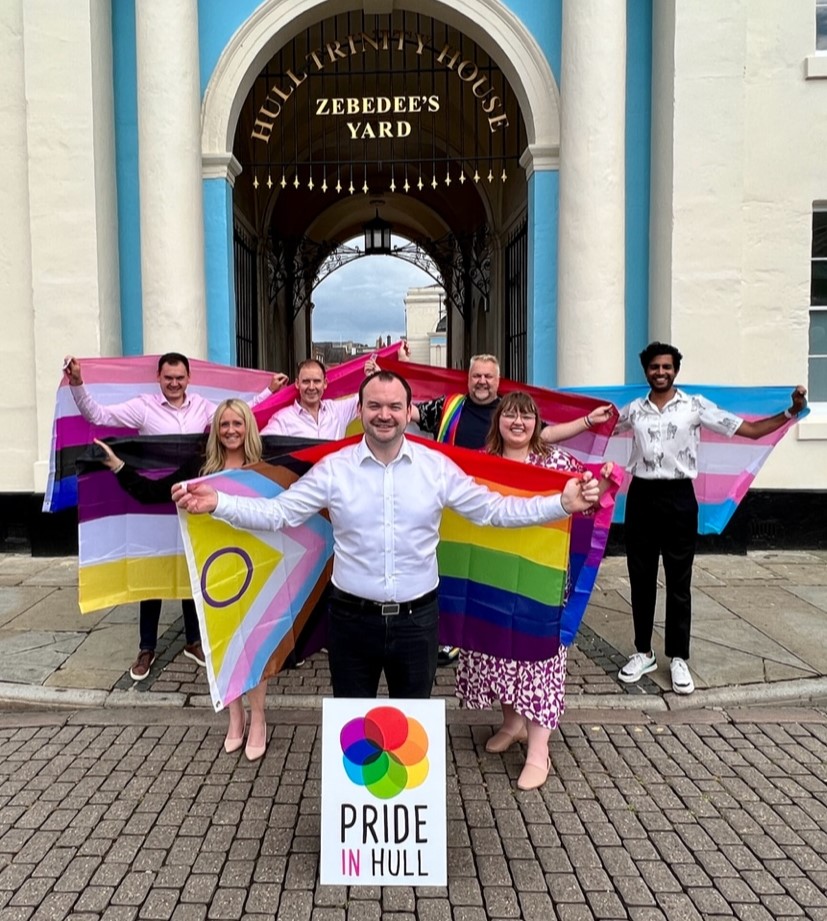 Pride in Hull, the largest LGBTQ+ event in Yorkshire, is delighted to announce two Platinum sponsors for the upcoming Pride festival, on 29th July 2023.
Leading the way as Platinum Sponsors are KCOM and Reckitt, two prominent local employers, dedicated to fostering an environment of acceptance and equality. With their strong support, Pride in Hull continues to grow, empowering individuals to be proud of their identities and provides a sense of belonging within the LGBTQ+ community.
These generous sponsors have demonstrated their unwavering commitment to promoting diversity, equality, and inclusion within the community, and this type of support is instrumental in creating a vibrant celebration.
Jamie Lewis, Chair of Pride in Hull says:
"While the cause still a long way to go, the support of sponsors and partners highlights the progress made in creating an inclusive and accepting society. Their contributions enable the small team of volunteers at Pride in Hull to deliver a memorable festival experience that celebrates the LGBTQ+ community while promoting a message of love, respect, and unity."
Kenneth Ross, KCOM's Chief People Officer, said: "We're delighted to be partnering with Pride in Hull for what promises to be another great year of celebration. As a company that's at the heart of Hull, it's important that we take the lead when it comes to embracing inclusion and standing with the LGBTQ community and all it can offer not just to businesses likes ours, but also the wider community.
"We hope that everyone has a fantastic Pride in Hull and we'll look forward to seeing you in the KCOM Family Tent - as well as down the front of the parade!"
Lisa Cowling, Reckitt LGBTQ+ UK Network Lead, says:
"Reckitt is proud to be a Platinum sponsor of Pride in Hull this year, alongside KCOM. We'll be building on our 2022 Gold partnership to support a day of belonging and celebration for LGBTQ+ people. We will walk together on 29th July, celebrating LGBTQ+ joy and advocating for people around the world who aren't safe to be themselves. Our company roots have run deep in the city since 1840, so we are delighted to partner with Pride in Hull. We are excited to extend our internal commitment to LGBTQ+ Reckitt colleagues to the Hull community externally."
With a theme Access All Areas, this year Pride in Hull will take place on 29th July with the main stage located at Zebedee's Yard and with activities happening at other venues across the city centre.
Photo captions left to right:
1. Nathan Greenfield (Pride in Hull, Kylie Hill (KCOM), Kenneth Ross (KCOM), Jamie Lewis and Andy Train (Pride in Hull), Lisa Cowling and Rakshet Sachdev both Reckitt.