Open Day for The Mill at East Riding Leisure Beverley
Mon 20th November 2023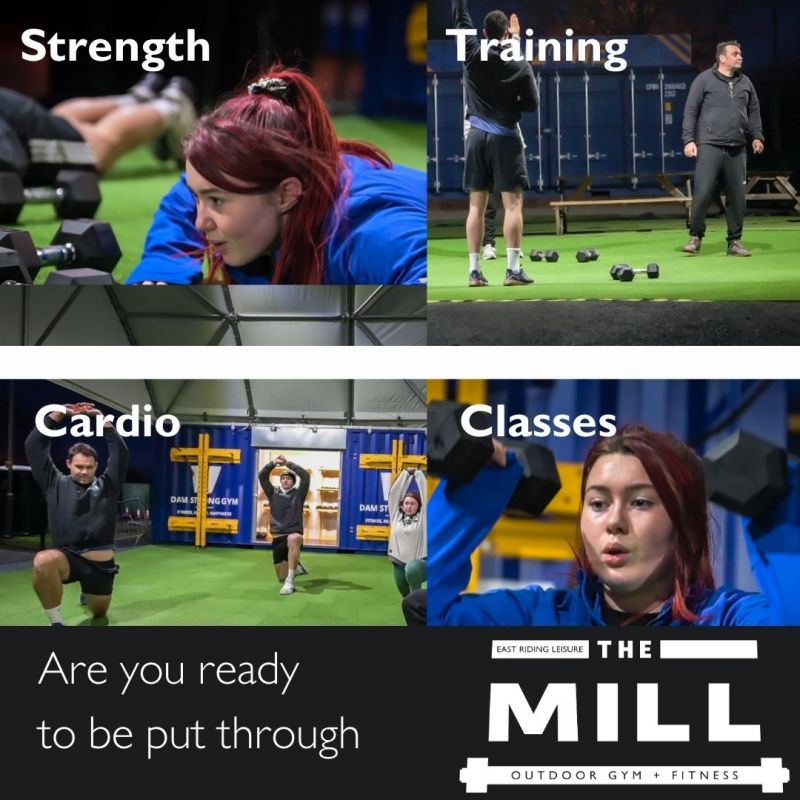 East Riding Leisure Beverley will be hosting an Open Day on Saturday, 2 December to celebrate the launch of The Mill - the first outdoor gym and fitness facility of its kind in the North of England.
On offer will be FREE classes (booking required) from 9am - 10.45am:
9am- 9.45am: Box and Burn
10am - 10.45am: Endurance.
The classes will be for ages 16 plus.
There will also be FREE gym sessions from 11am - 4pm (booking not available.)
On the same day, there will also be special events on the recently resurfaced Multi Use Games Area, including football, netball and 3v3 basketball sports, and dodgeball between 10am and 12 noon, as well as fun games for children aged 6-12.
The first 50 people who join East Riding Leisure on a Premier direct debit membership from 2 - 16 December will get an exclusive gym pack for The Mill, including sports bottle and gym towel. This only applies to people who join at the East Riding Leisure Beverley site.
Anyone who joins from 2 – 16 December will also pay just £10 for their first month's membership ; again, people must join at the East Riding Leisure Beverley site to qualify for this discount.
Councillor Nick Coultish, Cabinet member for culture, leisure and tourism, said: "Come along and and see this fantastic versatile fitness facility that will be available to members and non-members, as well as external organisations and groups and the wider community.
"The Mill will be an amazing addition to what we can offer at East Riding Leisure Beverley and I am absolutely delighted that we have been able to work with BeaverFit and Indigo Fitness to provide this wonderful new facility."
The Mill will offer a mix of weights and cardio and training facilities, and will also host outdoor classes.
Equipment will include squat racks, pull up bars, and rigging for accessories, which will include battle ropes, bars/weights, slam balls, dog sleds, kettlebells, and plyo boxes.
The new site will be for use all-year-round and part of the outdoor gym will be under a canopy.
Find out more at: eryc.link/TheMill/open-day