Nordic lunch date for East Riding author
Thu 21st September 2023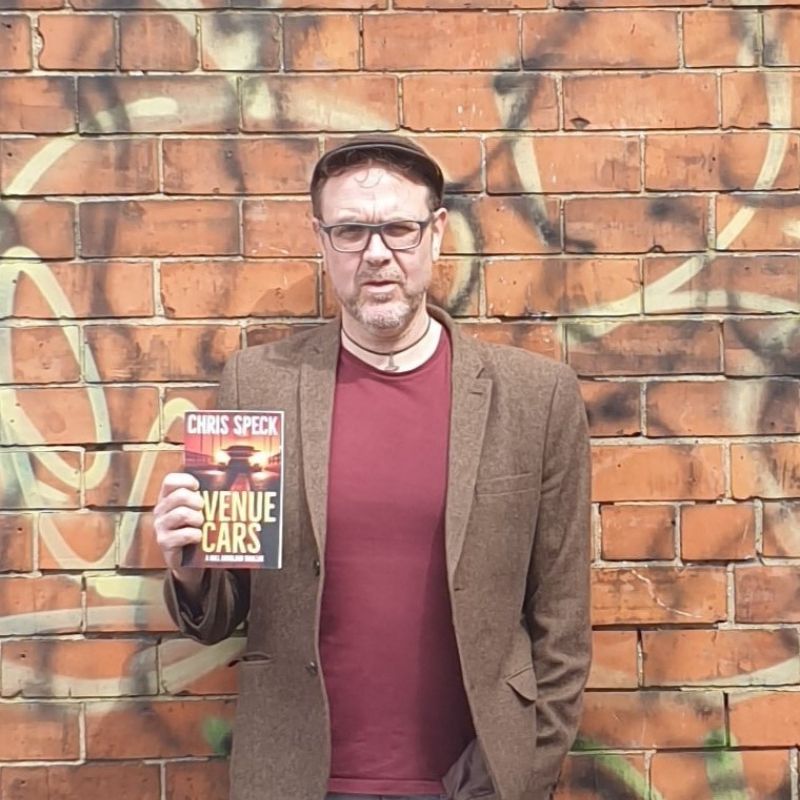 A writer, English teacher and musician from East Yorkshire will tell tales from his travels in Denmark when he speaks at a Nordic cultural centre in Hull later this month.
Chris Speck will also talk about the follow-up to his latest a gangland thriller, his plans for a seafaring novel and his sideline playing washboard in skiffle group Black Kes.
After graduating in philosophy Chris spent twenties travelling the world, first as a guitar teacher in Denmark, and then teaching English in countries as diverse as Hungary, Spain and Papua New Guinea, before returning to East Yorkshire.
He said: "I lived in Denmark for about six months after I finished university. I went there as a guitar teacher and found most of the students played better than I did so I became an English teacher instead."
Chris will speak after the monthly Scandinavian-themed lunch at Nordic House in Hull's Danish Church in Osborne Street on Saturday 30 September.
He will talk about Avenue Cars, a gangland thriller which is his latest book and is set in Hull, and about the as yet untitled follow-up.
He will also share details of plans for a pre-Christmas addition to his North Burton trilogy The Crown, which is set in Skidby in 1741 and will see the main character,
Richie Turpin, inventing the Yorkshire pudding.
Chris said: "I'll also talk about my time growing up in Cherry Burton and Beverley, and about my upcoming seafaring novel set in 1914 pitting a Hull trawler against a German U-boat."
The lunch will begin at midday and is priced at £8 per person. The talk is free and will begin at about 1.30pm
To book call 01482 225469 or email Charlotte Theill, manager of Nordic House and the Danish Church, at hull@dsk.dk
Picture - pic of Chris Speck with his Hull-based gangland thriller Avenue Cars.