NOMINATE YOUR BEVERLEY GOOD NEIGHBOURS
Mon 23rd August 2021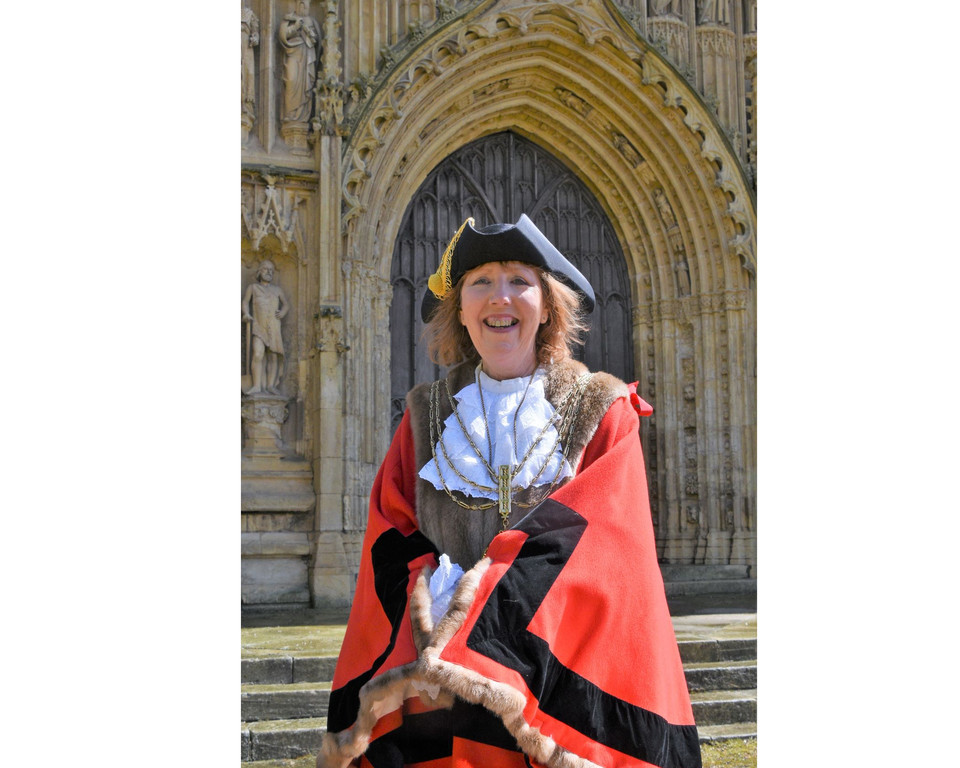 The Mayor of Beverley is asking residents of the town to nominate their good neighbours for a civic award.
Since March 2019, Beverley, like the rest of the world, has experienced challenging times due to Covid-19. However, this has also brought with it an extra special sense of community spirit, as individuals and organisations have gone that bit further to look after friends and neighbours. Despite these difficulties, the Beverley community has come through the pandemic stronger than ever before, and Beverley Town Council would like to acknowledge members of the community who have been champions during this time.
To do so, the Mayor of Beverley Councillor Linda Johnson is proud to open nominations for her Good Neighbour Awards.
The Mayor explained: "Every year, a couple of local people or organisations that have played an important part in the community life of Beverley are personally chosen by the Mayor, to receive Good Neighbour Awards. This year we want to change that process and open it up to the community. Therefore, we are asking for the Beverley public to submit nominations. The Council will look at each individual entry and select ten recipients, who will each receive a Good Neighbour Award, with one extra special Mayor of Beverley's Civic Award for someone who has really pushed the boat out. We want to celebrate the best of Beverley."
Nominations can be for relatives, friends, neighbours, organisations, volunteers, shops, carers, doctors, pharmacies and other hospital staff. Also, teachers, delivery drivers, churches, takeaways, pubs – anyone who has helped you or the wider Beverley community during the pandemic.
All you have to do to make a nomination is write to the Town Council, including your details, the details of the person or organisations you would like to nominate, and an explanation as to why you feel they went the extra mile during the lockdowns and should be presented with a Good Neighbour Award.
Please provide this information on no more than one side of A4 and send it to Beverley Town Council via clerk@beverley.gov.uk or by post to Good Neighbour Awards, Beverley Town Council, 12 Well Lane, Beverley, HU17 9BL. The deadline for Nominations is Friday 1st October 2021.
Winners will be presented with their awards at an event held at East Riding Theatre on 11th November, which will include special guest presenters and entertainment. Due to limited space and to ensure Covid-19 safety, attendance will be by invitation only and will also be an opportunity for the Town Council to acknowledge other endeavours.
Cllr Johnson added: "For obvious reasons, the Town Council has been unable to hold any ceremonial events over the past eighteen months. This includes Mayor Making, at which the new Mayor is chosen and the outgoing Mayor presents awards, such as Honorary Freemanships. The event in November will also give us the opportunity to officially present these other honours which have been put on hold."
The Mayor and all members of Beverley Town Council look forward to receiving your nominations and celebrating the work of some wonderful friends and neighbours.