New video produced by Sewerby Hall and Gardens celebrates and commemorates wartime Bridlington
Tue 10th November 2020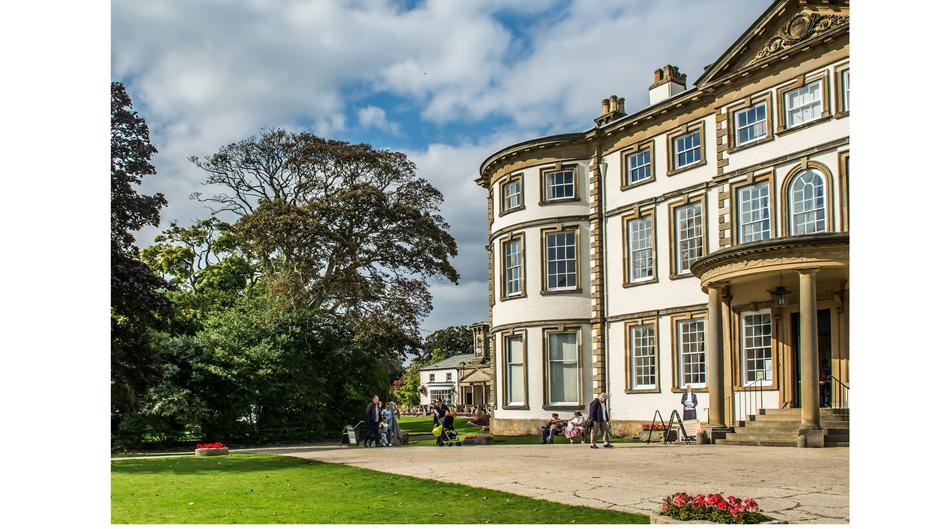 The museums team at Sewerby Hall and Gardens have made a new video to celebrate and commemorate some of the decisive events of the war years and some special people from the town of Bridlington.
The video will be released on Tuesday, 10 November, marking the 75th anniversary of the end of the Second World War, and will be available on Sewerby Hall and Gardens' facebook and You Tube channels, and the Active East Riding website.
The video takes the viewer on a tour of Bridlington, including the former Foley's Café and the former Britannia Hotel in Prince Street; the harbourside; Quay Road and the Town Hall; Bridlington Cemetery; and Sewerby Hall itself.
Presented by curator Janice Smith and education officer Robert Chester, the video is an attempt to communicate this important part of the town's history.
Janice Smith explained : "We were very keen in this significant anniversary year to help focus on this key part of Bridlington's history, and to try to ensure that the people and places who played such a key role in The Second World War were not forgotten."
Robert Chester added: "It has been fascinating to explore and communicate the wartime history of both Bridlington and of course Sewerby Hall itself, and I hope lots of people will enjoy watching the video."
The video will also be made available on Active Together, the council's new digital project to encourage and maintain good social, physical and mental wellbeing in residential homes across the East Riding.