New play in Beverley will peel back the paint from the lives of Fred and Mary Elwell
Tue 30th November 2021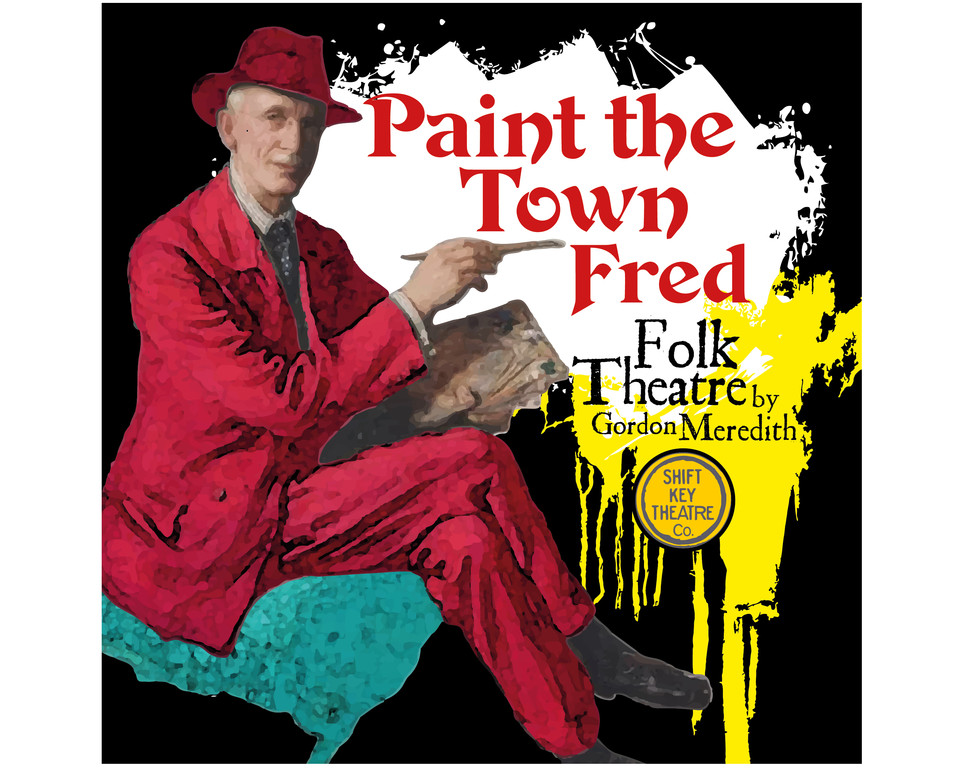 Beverley's best known artists, Fred and Mary Elwell, will be celebrated in a new play next Spring at the East Riding Theatre in Beverley.
'Paint the Town Fred', written by Gordon Meredith, will be performed on Wednesday, 13 April, 2022, at 7.30pm, and tickets are available now.
Thanks to funding from East Riding of Yorkshire Council, Arts Council England, and the Humber Museums Partnership, Gordon has been commissioned to research, write and produce the play, which is the latest in his series of Folk Theatre productions.
The play will uncover the real life stories behind Fred and Mary Elwell's creative partnership. They lived full and fascinating lives as they travelled and toured widely, throughout East Yorkshire, London and Europe.
Mary was a skilled artist in her own right, and she and Fred exhibited often at the Royal Academy as well as other galleries and exhibitions around Europe.
In order to write the play, Gordon is working with Helena Cox, curator of Beverley Art Gallery, which has an unrivalled collection of works by the Elwells, and Wendy Loncaster, the leading authority on the Elwells.
The casting of the play is still to be announced.
Gordon Meredith explained: "The story of the Elwells is a great local story for Beverley. Many people know about Fred and his work, but not as many are aware of Mary, or that she was also a successful artist; this play will look at their colourful background and relationships, their adventures and their travels. We will see the legacy of their professional relationship, and we will tell the story of the people behind their paintings.
"I enjoy telling real life stories. My background as a museum designer has involved telling many stories about real people through interpretation. This play will combine those skills with design, script writing and performance in the same way that my previous 'Folk Theatre' productions have done. It's great to be able to work with material about real life events and I am looking forward to getting behind the scenes at Beverley Art Gallery and getting close access to the Elwells' paintings."
Helena Cox, curator of Beverley Art Gallery, added : "I am delighted to work with Gordon on this very exciting new play. At Beverley Art Gallery, we are very keen to show the work and life of the Elwells and uncover the hidden stories behind their art. Fred and Mary are known to have loved Beverley, but what is less known is how often they travelled all over Europe while sketching the charming continental landscapes. They also kept a flat in London where they stayed every year during the exhibition season, so they were incredibly well connected and rubbed shoulders with the leading artists of the day. I can't wait to see the fascinating world of the Elwells brought to life in Gordon's wonderful playwriting!"
Councillor Mike Medini, portfolio holder for cultural and leisure assets, commented: "This play is very exciting news for Beverley and its cultural history, and I am delighted that we have been able to assist with the funding for this production, and to work to secure funding from other sources. I am looking forward to seeing another great production from the pen of Gordon Meredith!"
Tickets for 'Paint the Town Fred' are available now from www.eastridingtheatre.co.uk
For a flavour of some Gordon's previous productions, go to
https://youtube.com/playlist?list=PLy8T-WGGyhad2VScVDZEbzI4sB9ONsDIi