National Fitness Day - Wednesday 21st September
Wed 21st September 2022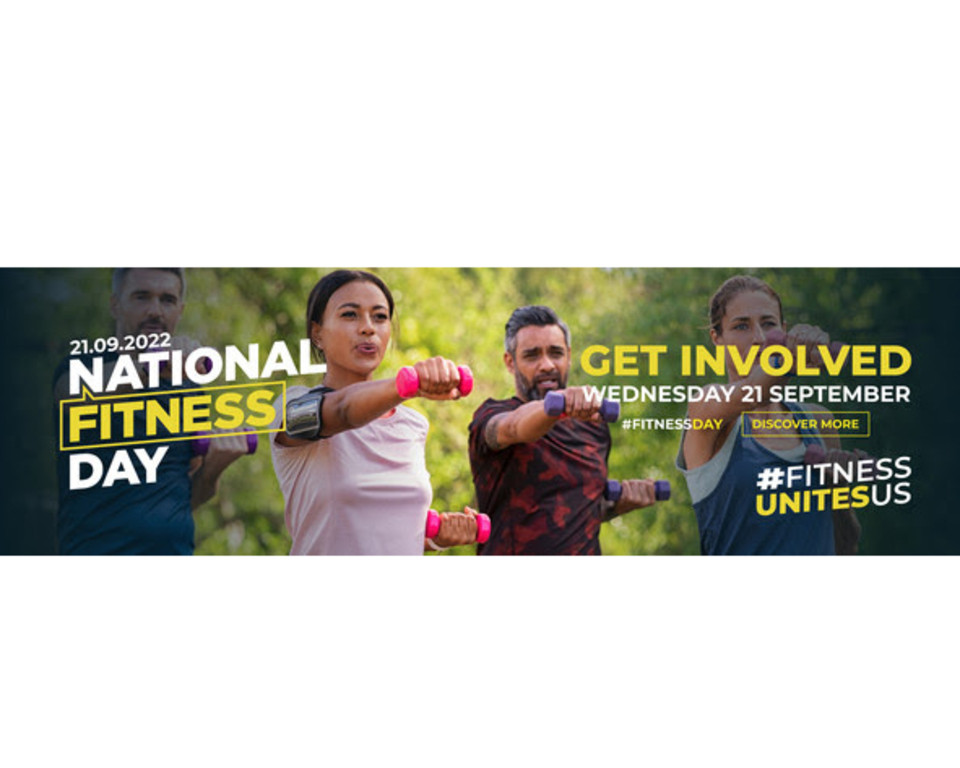 National Fitness Day.
Fitness unites us, and by showcasing classes delivered by the East Riding of Yorkshire Leisure Centre's own instructors available to all FREE on the social media / YouTube channel including two brand new Premiere workouts at 12.30pm and 6.30pm
Today the Leisure centre is having a social media takeover, with workouts and short videos from instructors and fitness coordinators sharing what fitness means to them.
East Riding Leisure are also offering one year's FREE membership worth almost £400 - all you have to do is comment on any of the upcoming National Fitness Day social media posts with your experience of what fitness means to you using the hashtags #FITNESSDAY #FITNESS2ME
Get involved and you could be in with a chance to win this fantastic prize.