MP welcomes funding boost for faster broadband
Mon 21st September 2020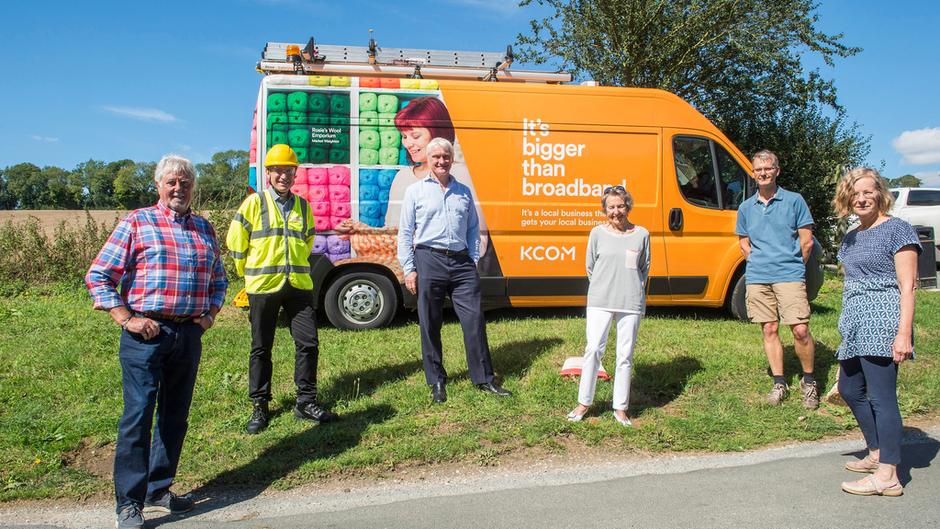 Graham Stuart, the local MP for Beverley and Holderness, has welcomed that people in the East Riding will be able to apply for Government grants to deliver gigabit-capable broadband in more rural areas.
Local residents will be able to apply for grants of up to £3,000 to get their houses connected, while small businesses can get up to £7,000 of help. This is because East Riding Council is one of just 17 across the country to benefit from a share of a £22 million boost to the Gigabit Broadband Voucher Scheme, which is estimated to benefit at least a quarter of a million homes and businesses in rural areas.
Gigabit-capable broadband is currently the fastest available way of surfing the internet – offering download speeds upwards of 1,000 Mbps. Ultrafast broadband is defined by having speeds greater than 300 Mbps while superfast broadband comes in at either 24 or 30 Mbps – the Government defines it as 24 Mbps while Ofcom and the EU define it as 30.
Graham said, "This is excellent news for my constituents, who often have to deal with internet speeds that shouldn't be acceptable in today's day and age. Especially with the newfound focus on working from home due to the Covid-19 outbreak, having decent internet is more important than ever.
"I'd strongly encourage people in Beverley and Holderness to see if they're eligible for a voucher by checking gigabitvoucher.culture.gov.uk.
"I stood on a manifesto which committed to deliver gigabit broadband to every home in the UK by 2025. This is a great step which builds on our work that has meant 96% of homes have superfast broadband already."
Matt Warman MP, who is the Broadband Minister, added: "This government is determined to connect every home and business to the fastest broadband speeds available from the Highlands to the Jurassic Coast.
"We'll be pumping more money into our voucher scheme to help rural communities get gigabit-speed broadband."
Photo attached: Graham with KCOM officials at their recent installation of faster broadband
in North Newbald.