Mowgli to open soon in Beverley
Tue 22nd August 2023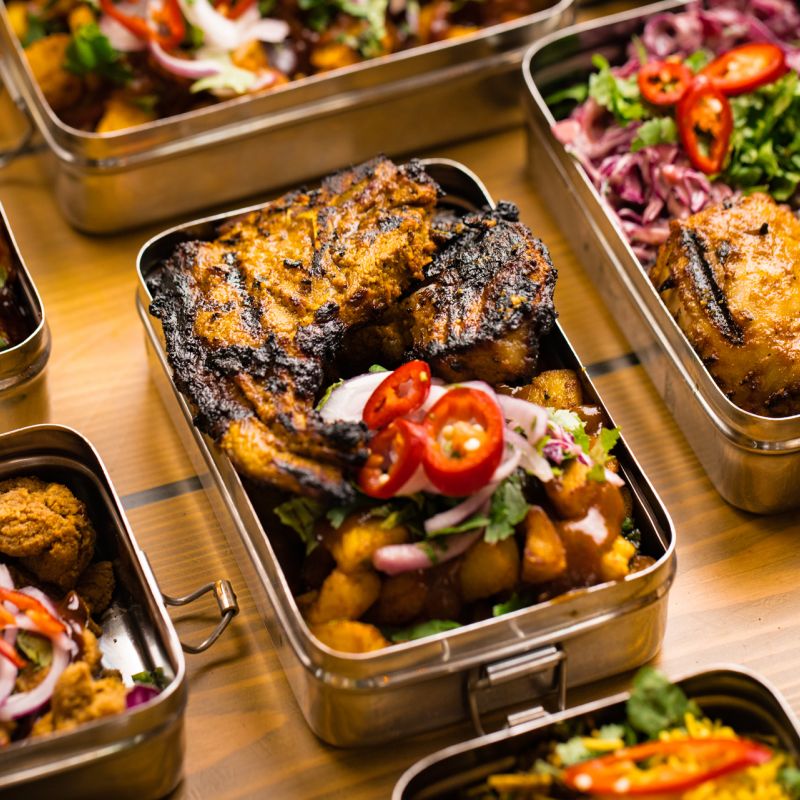 Mowgli Street Food is soon to deliver its 18th restaurant in Beverley. It will open its doors on North Bar Within, at the end of August. Founder of Mowgli, Nisha Katona MBE said: "We used to have great Indian friends in the Hull area. For a trip out we would shoehorn into our battered cars and drive through Beverley - glassy eyed awe as though it was Beverly Hills."
Nisha says, "The impression Beverley left on my 10-year-old brain is no less powerful now as I feel really quite humbled taking that very home spun puri and lamb curry to the little northern town that happens to feel "very Mowgli".
Since opening in 2014, Mowgli has won over the nation. It is now the home of 18 sites; two Liverpool, alongside one in Manchester, Brighton, Nottingham, London, Glasgow and Edinburgh, amongst many others. Mowgli is not about the intimate, hushed dining experience. Mowgli's menu is entirely comprised from Nisha's family recipes and is about how Indians eat in the privacy of their home kitchens and favourite lunchtime street stalls.
Nisha said: "I'm full of enthusiasm, for every Mowgli we create 30 jobs, aim to raise over £500k per year for charity and sponsor a child in need for every full-time employee. Everything is cooked fresh to my exact spec every morning and every day we know we are only as good as our last curry. We hope diners will love Mowgli's passion for healthy, fresh Indian food."
"To make Beverley truly our home, we will adopt Martin House Hospice as our local house charity recommended by those who dine with us, to whom we will dedicate our time and resources" says Katona.
Recently recognised as one of the Top Ten Companies to work for in the Sunday Times 'Best places to work 2023' and awarded one of the 'Best Companies' to work for in the UK two years, Mowgli is set to open even more restaurants this year and will take its 'Chat Bombs' across the nation.
You can book a table at Mowgli Beverley here: https://www.mowglistreetfood.com/restaurants/