LSIP to take business skills discussions on tour of East Yorkshire
Wed 15th February 2023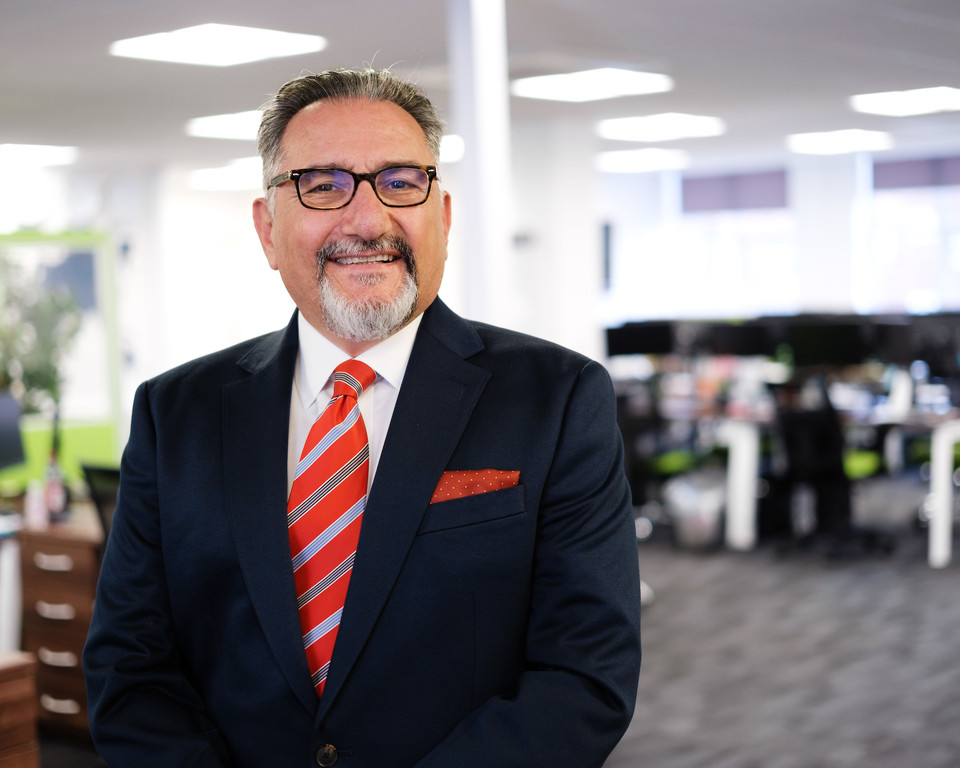 The team behind a new partnership set up to tackle skills shortages has announced details of a series of face-to-face events which will give businesses across Hull and East Yorkshire the chance to share their views on the issues.
The HEY Local Skills Improvement Partnership (LSIP) will hold six events in seven days to follow up on the responses to an online survey which has now closed.
Hannah Crookes, Manager of the LSIP, said: "We received a lot of responses to the survey and the next step will be to reach out to the region with events in a number of different locations to make it easier for businesses to take part."
The first event will take place from 9am until 11am at Bishop Burton College on Tuesday 21 February, with the second session taking place at The Courtyard, Goole, from 2pm until 4pm.
On Thursday 23 February the morning event will take place at the headquarters of the Hull and Humber Chamber of Commerce from 9am until 11am. Withernsea Leisure Centre will then host the afternoon event from 1pm until 3pm.
Bridlington Spa will be the venue for an event on Tuesday 28 February which will run from 9.30am until 11.30 am.
The sessions will be open to businesses from all sectors. There will be an additional event focusing on rural economy, agri-tech and food at Bishop Burton College from 8am until 10am on Wednesday 22 February.
The responses from businesses will help the LSIP identify the sectors which should be the top priorities for skills development in the region. The feedback will also help the LSIP team complete the make-up of its board, with several places still to be allocated.
The government has introduced 38 LSIPs nationwide under the leadership of various business support organisations, with Chambers of Commerce leading 32 of the new bodies. The HEY LSIP is also working closely with neighbouring LSIPs across Yorkshire and Lincolnshire.
Hannah added: "LSIPs will only be successful if employers play as full a part as possible. That starts with sharing expertise and experience about the challenges around recruiting and training as well as opinions on what needs to change.
"We have received excellent insight from major employers and from small firms who make up the vast majority of our business community. We hope to hear from many more and we will use their input to make our work as relevant as possible to their needs."
Businesses have responded positively to the research so far, with key figures from large and small firms across a wide range of sectors taking the opportunity to respond.
Kirk Akdemir, CEO of AA Global Language Services, said: "We completed the survey and we also had a discussion about the challenges faced by employers and employees alike following the pandemic and in the current economic climate, particularly the issues and opportunities around remote and hybrid working.
"We also looked at the challenges faced by young people entering the world of work following the pandemic due to the reductions in their formal education in a classroom environment, and the impact of social isolation.
"LSIPs have the potential to help employers tackle the problems presented by staff and skills shortages but it's important that they are dealing with real-world experiences so it's vital for businesses get involved."
Nicola Lamb, HR Director UK and Ireland for Zertus UK, which employs about 100 people at its Humdinger site in Hull, said: "Skills are one of the most important aspects of our business and any other business. There are lots of external challenges that all businesses face and labour is one of the biggest, seeking and being able to retain talent is incredibly important to us.
"The big positive about what the LSIP is doing is the collaborative approach. When we talk to other businesses you find you all have similar concerns and frustrations and challenges. It's the opportunity to collaborate and find a solution that works for all of us rather than fight against each other for talent."
Gary Hornsby, Director of SALT Architects in Beverley, said he responded to the survey because of the need to offer degree-level training for architects in the region.
He said: "We have always had this thing about training people and supporting people locally and we're not worried about competition from other local firms because we all just want the work to stay in Hull.
"Coming from Withernsea if there hadn't been a school of architecture in Hull I would never have become an architect. Hull is a fantastic blank canvas with social problems and great architecture and loads of sites that need developing and it's a great test bed for architecture. We want to train people locally and build capacity."
To find out more about HEY LSIP visit the Chamber's website Hull and Humber Chamber of Commerce (hull-humber-chamber.co.uk) .
Picture details
Accompanied by pic of Kirk Akdemir, CEO of AaGlobal Language Services.