Local motocross rider competes against world's best in Six Day Enduro Event
Mon 12th September 2022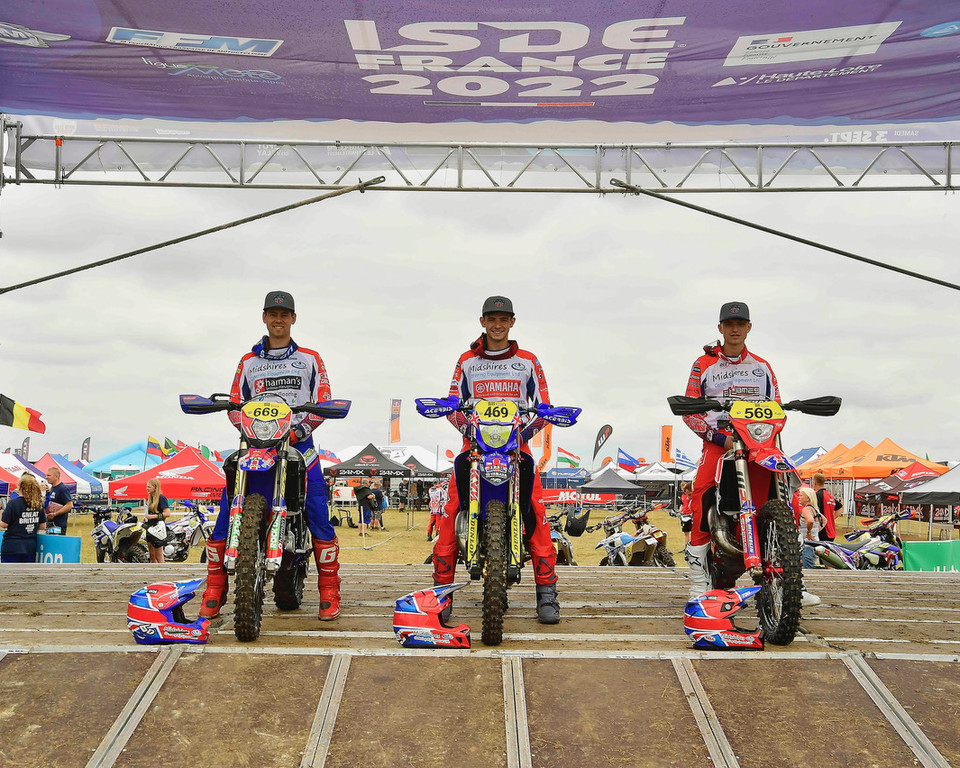 East Yorkshire motocross rider Henry Harman has returned home after successfully competing for Team GB at this year's FIM International Six Days of Enduro Event (ISDE) in France.
Riding for the GB Midshires Club Team alongside Charlie Chater and Sam Davies, the 23 year old from North Cave was part of a 46 strong line up of Team GB riders backed by the Auto Cycle Union (ACU) who took part in the event at Le Puy-en-Velay between 29th August and 3rd September.
The punishing six day race provides a tough test for both rider and machine with the level of difficulty increasing as each day goes by and with over 560 riders from thirty nations taking part, it remains the oldest event in the FIM (International Motorcycling Federation) calendar.
Harman, who was competing at the ISDE for the first time following a strong showing in the British Enduro Championships for the past two years, had less than a week's notice to prepare before joining up with his team mates in France following his late call up to the squad.
The Midshires team was purpose built for this year's attempt at the 2022 French ISDE to provide a platform to introduce young riders to the world of six day competing and give them valuable experience that only this competition can give.
After landmark victories for the GB Men's and Women's Trophy teams who won their respective FIM ISDE World Trophy team competitions, the Midshires Club Team completed an exceptional week of racing finishing Day 6 of the Club Team competition in seventeenth place out of a field 172 teams.
Harman said: "It was an incredibly tough and demanding six days of racing, but an amazing honour to represent Team GB at such a prestigious event. In the week leading up to the race, we were walking the tracks from 7am to 7pm every day to learn the terrain and all the tests and I struggled a little on day one of the race as I'd not eaten enough, and I ran out of energy very early on.
"It was a big learning curve and over the next four days I grew in confidence and rode with a lot more consistency and on day six I managed a solid third place finish amongst a very strong field of riders.
"I'd like to say a massive thanks to my family and my support team for helping organise everything and for driving hundreds of miles each day to meet me at each of the checks and tests, and all the ACU British ISDE Team staff that helped me in the paddock.
"I will certainly carry the experience and knowledge I have gained from the competition and from racing against the best riders in the world forward with me."