Jerry Green Dog Rescue needs your help this Christmas.
Fri 17th December 2021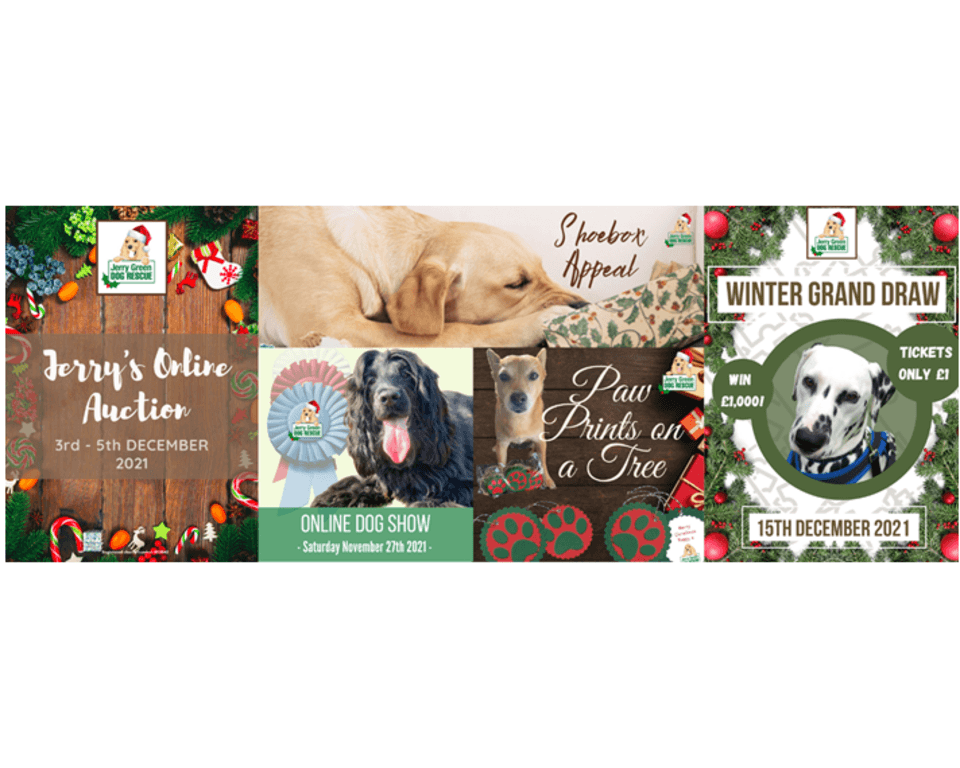 Claire Ryan, Head of Income Generation at Jerry Green Dog Rescue says: "As a charity which receives no government funding, donations allow us to keep up the fight and search for loving homes for each and every dog."
"We're also challenged by the fact that dogs are now staying in our care for longer, increasing our costs further. This is due to the types of dogs that are coming into our care, we're finding we have more dogs who need that extra bit of support with their training or have medical difficulties which need to be addressed before they can be rehomed."
We believe every dog deserves a loving home for Christmas. Our video this year focuses on the wishes our dogs have been telling Santa. We ensure that every dog that comes in to our care receives support but we couldn't do this without your kind donations so thank you from everyone at Jerry Green Dog Rescue.
If you would like to donate and help us to rehome the dogs, we have in our care you can do so by clicking donating below or by texting:
To donate £1, text JERRY to 70201
To donate £3, text JERRY to 70331
To donate £5, text JERRY to 70970
To donate £10, text JERRY to 70191
* Fundraising, payments and donations will be processed and administered by the National Funding Scheme (Charity No: 1149800), operating as DONATE. Texts will be charged at your standard network rate. For Terms & Conditions, see www.easydonate.org
Thank you for your continued support and we hope you have a very merry Christmas!