INEOS Automotive Support Local Point to Point Racing
Thu 10th March 2022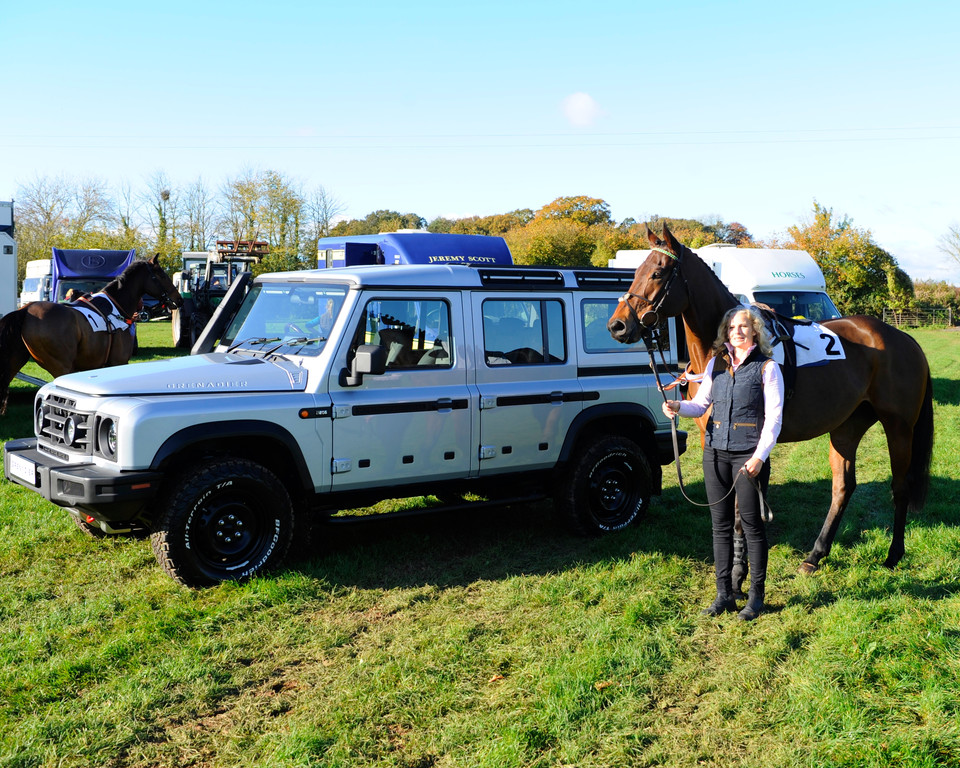 INEOS Automotive are to sponsor the INEOS Grenadier Mixed Open, the feature race at The Holderness Hunt Point to Point to be held at Dalton Park on Sunday 13th March. The £1,000 race is part of a national series and will be hotly contended by some of the top horses in the area to earn a place at the prestigious national Hunter Chase final at Cheltenham. The event will also give visitors a chance to see the new INEOS Grenadier 4X4 vehicles, set to launch in 2022.
The three-year national partnership coincides with the launch of the widely anticipated INEOS Grenadier 4X4. The British-designed, rugged and uncompromising off-roader is being built to meet extreme demands. Easily towing a horsebox or tackling challenging terrain, the highly capable vehicle is an ideal fit for a countryside-based sport with strong ties to Britain's farming and rural communities.
Gary Pearson, Head of UK and MENA at INEOS Automotive, said: "The desire to build a vehicle with the versatility to meet the needs of those who live, work and play in the countryside has been at the forefront of our ambitions since the early development stages of the Grenadier. Engineered to be a capable and reliable workhorse, it's fitting that the Grenadier will be forming such strong ties with the Point-to-Point Authority, not only to provide support for the sport, but to also build stronger relationships with a community this vehicle has been designed for.
Peter Wright, Chief Executive of the Point-to-Point Authority, added: "This is a very welcome new national partnership, focusing on a series of mixed open races leading to a valuable final and involving some of our leading horses. The Grenadier 4X4 is a perfect fit for point-to-pointing and the wider countryside community."

INEOS Automotive are sponsoring 16 mixed open Point to Point races at venues from Scotland to Cornwall, and West Wales to East Anglia, with each race worth £1,000 in prize money. The first four horses from each INEOS Grenadier Mixed Open race, plus the first two from any other mixed open contest, will qualify for the £10,000 INEOS Grenadier Mixed Open Hunters' Chase final, to be run at Cheltenham on Friday, 29th April.
Shropshire Trainer Philip Rowley, who has won Cheltenham's Mixed Open Hunters' Chase three times, said: "Most sports need a bit of a lift after disruptions caused by Covid, and for a company like INEOS to come in is great news. I'm hoping we have a horse good enough to run in the final and Salvatore might be the one. His owners are Point to Point people through and through, and he's a horse who wants a bit of decent ground, which we should get at Cheltenham in April."
INEOS Grenadier Mixed Open PTP Series dates and venues:
Date Meeting Course County
13-Mar-22 Holderness Dalton Park Yorkshire
20-Mar-22 Belvoir Garthorpe N Lincolnshire
27-Mar-22 Kimblewick Kingston Blount Oxfordshire
03-Apr-22 Cheshire Forest Tabley Cheshire
15-Apr-22 Essex & Suffolk Higham Essex/Suffolk
16-Apr-22 Glamorgan Bonvilston Glamorgan
23-Apr-22 Fife Foxhounds Overton Lanarkshire
29-Apr-22 National Hunter Chase Final Cheltenham Gloucester
Photo Credit - Tim Holt Photography