Immingham Port's new ship to be named after 6-year-old Hull girl
Wed 10th November 2021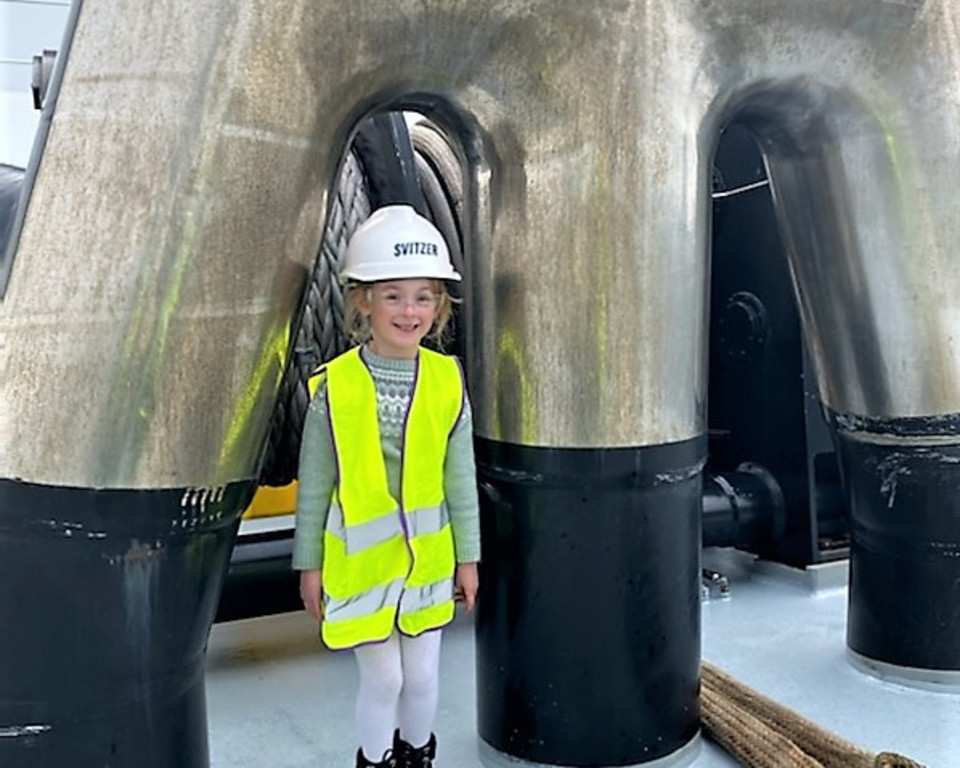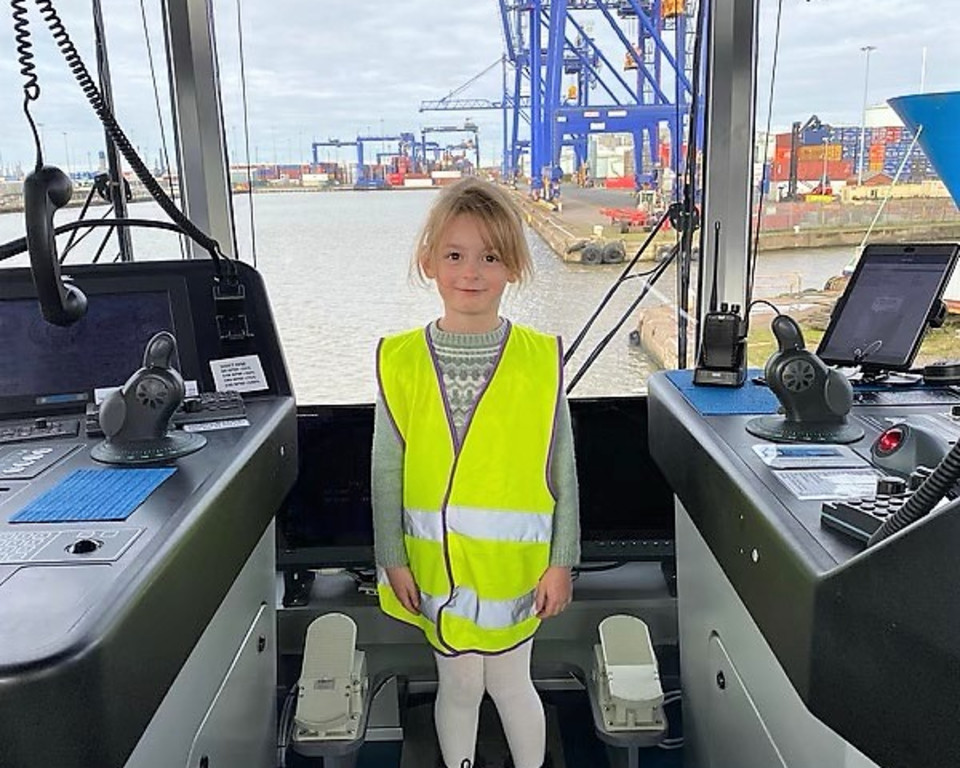 Towage operator Svitzer Europe has announced that one of the tugs servicing the busy Port of Immingham will be renamed Svitzer Eleanor, following the suggestion from Eleanor Wright, daughter of local Hull man Sam Wright, who is a crew member and Trainee Master on board the small ship.
Eleanor's involvement in the naming of the ship came about when Svitzer's Immingham Port Manager Phil Bailey realised that Sam Wright's children might like the opportunity to choose a name for the vessel that their dad works on.
Eleanor and the Wright family visited the port to take a tour around Svitzer Eleanor and have a closer look at the fascinating work that takes place on board a tug. They were greeted by port crew with cupcakes, biscuits, and some sweets for Halloween, which made the visit even more exciting and enjoyable for Eleanor.
Eleanor and Phil Bailey even worked together on a new slogan for the ship. To Svitzer's brand tagline "It's all about safety", Eleanor added, "and kindness as well!".
Svitzer Eleanor was picked from a wider list of name suggestions that Eleanor came up with, which included Svitzer Eleanor-Rose and Svitzer Rose. Svitzer Eleanor will follow the naming theme of fellow tugs in service in Immingham - Svitzer Josephine, Svitzer Kathleen, and Svitzer Laura – and will join the existing 8-strong tug fleet in Immingham that assist larger vessels into and out of port by towing, pushing, and guiding.
Commenting on the announcement, Phil Bailey, Svitzer's Port Manager in Immingham, said: "It has been fantastic to witness the involvement that our crew and their families have had on the naming process of Svitzer Eleanor. It speaks volumes about the positive working environment that crew members experience at Svitzer, and about how important an optimal work-life balance is to us.
"Svitzer always aims to be a valuable, positive part of the communities where it operates, and seeing the interest that the new tug has sparked among the crew's children and families is very special to us. We really hope that Eleanor and her family had wonderful day during their visit to the port!"