Imaginariums of the Yorkshire Coast
Tue 28th September 2021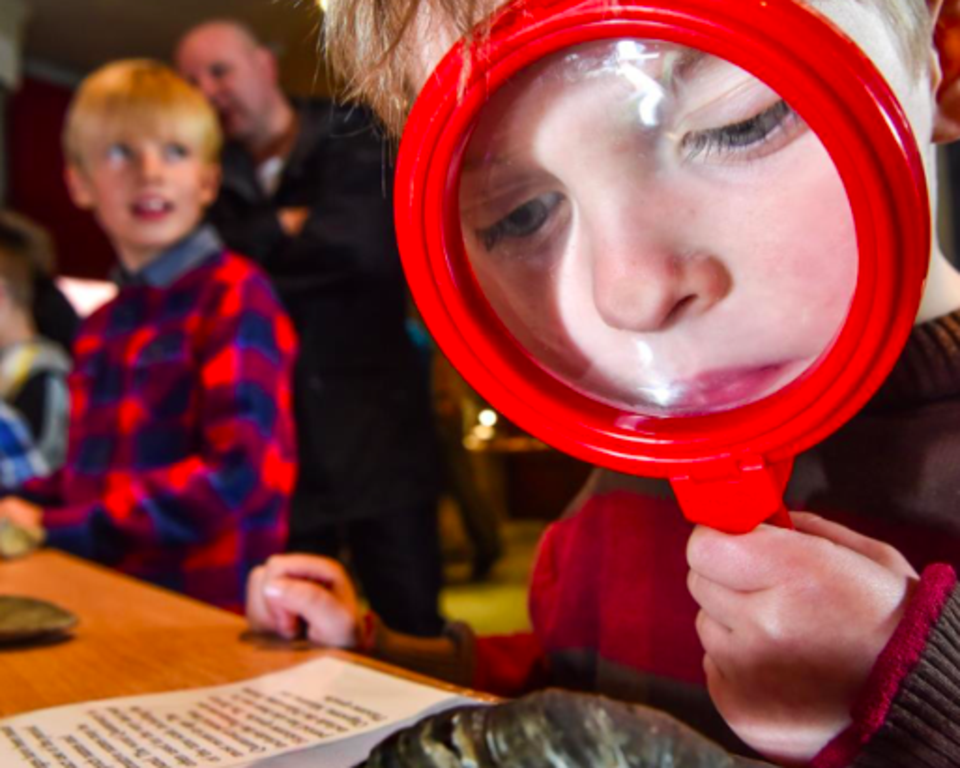 Fill their minds with wonder this October half-term at one of the six imaginariums on the Yorkshire Coast. Jam-packed with curiosities, which can appear so strange they could be a portal to a different world, not just a different time; you'll see extraordinary things that you'll find nowhere else.
"We have a uniquely curious collection of award-winning museums along the Yorkshire Coast, like nothing you'll have seen before. Perhaps that's because - unlike many museums around the UK – they're full of objects once loved and used by real, hardworking people going about their lives. But what lives! A life by the North Sea is a life on the edge, and these were objects owned by adventurers and sailors who dared the raging sea-roads, fiercely independent fishermen and farmers who tamed the wilds; craftspeople who forged their own paths, far from the cities; or seaside entrepreneurs who lived to make others' wishes come true," explains Janet Deacon, Tourism and Culture Manager at Discover Yorkshire Coast.
As a result, Yorkshire Coast's museums have inherited collections full of character, ingenuity and eccentricity, reflecting the dreams, hopes and fears of centuries – even millennia – of people living and holidaying on the coast – but those dreams and fears can seem very unusual glimpsed through 21st-century eyes! The many mysterious objects in the collections, remind us that magic and myths were once very much alive on the Yorkshire Coast, sparking the imagination – whatever your age.
Enjoy a magical, mystery tour through the weird & wonderful at these six Yorkshire Coast 'imaginariums':
1) Affectionately known as the 'cabinet of curiosities', Whitby Museum's peculiar collections have both beguiled and horrified visitors for generations (including world-famous horror writer, Bram Stoker who signed his name in the 19th-century visitor book). There are many star exhibits – most famously, the Hand of Glory and Tempest Prognosticator – but visitors also encounter a mythical Sea Bishop, enigmatic Witch Posts that are rare in the UK, ingenious ships-in-bottles, intricate shipbuilders' models that look more like seafaring 'dolls-houses', and one of Britain's best fossil collections, including giant dinosaur footprints which are still being found on local beaches.
2) Whitby's multi award-winning Captain Cook Museum explores the life and adventures of one of the world's most famous explorers, Captain Cook, who learned his trade in the townhouse-turned-museum. You can follow in the footsteps of the intrepid seafarer, with life-like reconstructions of the 18th-century rooms, internationally-important collections relating to Cook's lifetime – including original letters and paintings - plus eccentric exhibitions and interactive displays to help you get ready for a grand sea voyage.
3) There is nowhere in the world like The Museum of Whitby Jet: it's not just an awe-inspiring feast for the eyes, but home to the world's largest collection of Whitby Jet, and also to the world's largest piece of jet! See jet fossils imprinted with traces of Dinosaur-Age trees and sea creatures; unusual seaside souvenirs fashioned from jet – including miniature furniture; and also examples of the exquisite jet jewellery that's been handcrafted in Whitby's workshops for over 160 years. The museum is free-of-charge, and there's also a regular programme of events, exhibitions and masterclasses, so you can even have a go at your own gemstone masterpiece.
4) Shaped like a giant, glass fossil ammonite, there's nothing quite like Scarborough's Rotunda: when it opened in 1829, it was one of the world's first purpose-built museums, designed to showcase the world-class fossils of Yorkshire's 'Dinosaur Coast'. Today it's not only home to some of the country's most thrilling sea-dinosaurs, but also to some of the world's most exciting archaeological finds including a mysterious shaman's antler stag headdress from Stone Age Star Carr, and the gruesome 4,000-year-old Gristhorpe Man, a warrior buried in a tree.
5) Enjoy the fun of the fair at time-travelling fairground, the vintage Scarborough Fair Collection, where you can try out exhilarating seaside rides dating back to Victorian times! Highlights include the Cake Walk, ever-popular Dodgems, the Golden Galloping Horses and the rare Caterpillar Ride, as well as 20th-century thriller, Noah's Ark. As you explore, listen to the seaside melodies of yesteryear played on the wurlitzers and dance organs, and marvel at the steam-driven Showmans' engines and vintage vehicles – a unique and internationally-important collection.
6) A fascinating insight into a world gone by, Scarborough Maritime Heritage Centre has a staggering range of photographs, oral histories, film footage, maps and a treasure chest of maritime objects, many donated by Scarborough's original fishing families. Hear local sailors reveal seafaring superstitions that have endured for centuries; listen to local sea shanties; glimpse extraordinary, photographic windows into the past – like the giant tuna caught locally that are bigger than a fisherman. Whatever you want to know about the seaside from shipwrecks to 'Scarborough Skipping Day', from World War Two to Scarborough Fair, there is no sea-pebble unturned. Entry is free-of-charge, and if you visit outside normal opening hours the museum has opened a 24/7 'History Box' (a converted red phone box) on Scarborough seafront!
Each imaginarium has an ever-changing programme of events and exhibitions, which often shed new light on the ancient seaside, so you are guaranteed to be inspired every time you visit.
You'll find much more inspiration on their website here.