Hunters secure training with East Riding College
Tue 10th November 2020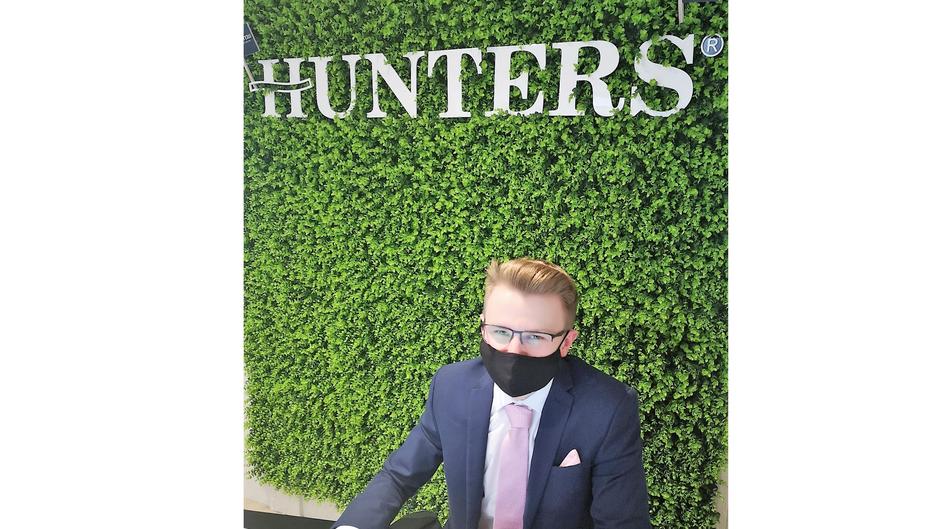 Leanne Marshall, Managing Director of Hunters, Beverley, is always keen to work and support local businesses in and around Beverley, so when it was time to expand and recruit, having conversations with East Riding College seemed the perfect match. Hunters started looking for a suitable apprenticeship and an apprentice.
Jamie Holland is currently on an apprenticeship through East Riding College. His training with Hunters started at the beginning of September and will continue for a year, with the college visiting him once every four weeks given the changes to learning environments due to Covid-19. From a young age, one of Jamie's goals has been to build up a portfolio of properties, and his first real experience of being an estate agent began when he was 14.
When his family were selling their family home, the estate agent they were using could not accommodate one of the viewings and asked if he would be able to accommodate, so he did. His viewing led to the sale of the house in 2018.
When the apprentice position at Hunters became available, Jamie was already an apprentice for a high street travel agent but wanted a change of direction.
He said: "I was looking to make the change into an industry that I could give my all too, and then lo and behold, the position at Hunters was mentioned to me by a friend".
He says he has always loved working with people and providing an excellent level of service to clients, so combined with his love for property the apprenticeship made a perfect match.
The apprenticeship with Hunters appealed to Jamie because it provides a great opportunity to learn the business whilst earning at the same time, as well as being ideally based in Beverley.
He said: "The best thing about working in Beverley has to be the people! Working with vendors and purchasers is the best aspect, it's great to be able to deliver a result that both parties want".
Away from work, you can find Jamie watching a football match, biking, playing pool or in the gym which allows him time to relax from the hectic lifestyle that is part and parcel of life as an estate agent.
Hunters continue to grow and support the local community, with East Riding College supporting them with the Apprenticeship programme all parties can continue to go from strength to strength. Call Hunters Estate Agents, Beverley, on 01482 861411 for more information.