Hull Truck Theatre Announce Christmas 2020 & Sunny Side Up! By John Godber on sale
Wed 7th October 2020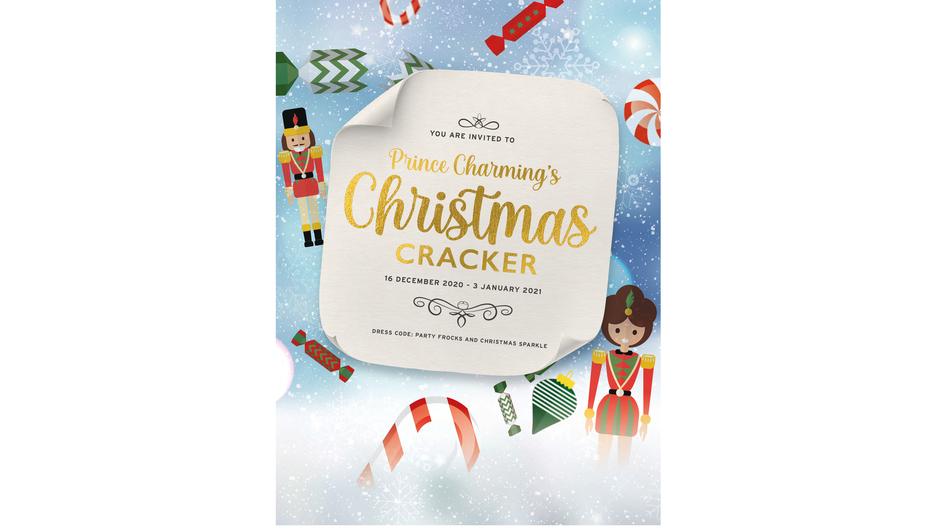 Hull Truck Theatre have announced Prince Charming's Christmas Cracker on sale and John Godber's new show Sunny Side Up! will take to the stage this November.
Hull Truck Theatre is thrilled to put on sale this year's Christmas festive production Prince Charming's Christmas Cracker.
A brand-new show written & directed by Hull Truck Theatre Artistic Director Mark Babych for 2020. The show, suitable for audiences age 5+, offers a fun, festive, fairy-tale adventure, sprinkled with humour, unexpected surprises and a hint of magic, whilst offering the safety of social distancing measures.
The theatre is encouraging audiences to put on their party frocks and Christmas sparkle and join in for a wonderful festive celebration to lift the spirits and put a smile back on our faces!
Mark Babych, Artistic Director Hull Truck Theatre, said: "We are thrilled to be welcoming back audiences and artists to our theatre again after what has been a challenging year for us all, with work designed to lift our spirits and bring us back together again. The team have been working hard to ensure that safety remains our top priority and that our audiences can once more enjoy the magic of live performance with work from the beating heart of Hull and beyond."
Prince Charming's Christmas Cracker – ON SALE NOW
Wednesday 16 December 2020 – Sunday 3 January 2021
Tickets £16 - £10
Recommended Age 5+
Following a week at the Stephen Joseph Theatre, Scarborough Sunny Side Up! will play for a week in November to a socially distanced audience in The Heron.
The show follows the hilarious and moving account of a struggling Yorkshire coast B&B and the people who run it. Written by John Godber, Sunny Side Up! was created by the Godber family as they isolated together as a social bubble over the Spring and Summer of 2020 and the cast will include John Godber, Martha Godber and Jane Thornton and will be stage managed by Elizabeth Godber.
John Godber, Director of Sunny Side Up!, said: "What a fantastic opportunity to bring my new play back to Hull Truck where it all began for me! This social comedy set on the East Yorkshire coast will ring bells for anyone, who, like us, have been isolating at home and finding new walks in our region. Sunny Side Up is a hymn to where we live and to the tenacity of the people who work our seaside towns!"
Sunny Side Up! – ON SALE NOW
Tuesday 17 November – Saturday 22 November
Tickets £24.50 - £16
Recommended Age 12+

Pay What You Can Night and Family & Friends Offer
Hull Truck Theatre are committed to being as accessible as possible, both to current and new customers. The first performance Sunny Side Up! (17 November) and Prince Charming's Christmas Cracker (16 December) will be Pay What You Can performances where patrons can pay as little as £1 for a ticket.
Hull Truck Theatre will be offering a Family and Friends discount for Prince Charming's Christmas Cracker. Book 4 tickets (child and adult) for £50 (Saver performances) or £60 (Standard performances).
Groups of 4 must include 1 child (2-16 years) and 1 standard (16+). All four tickets must be booked in a single transaction.