Hull Trains re-launches Name that Train public vote
Tue 2nd August 2022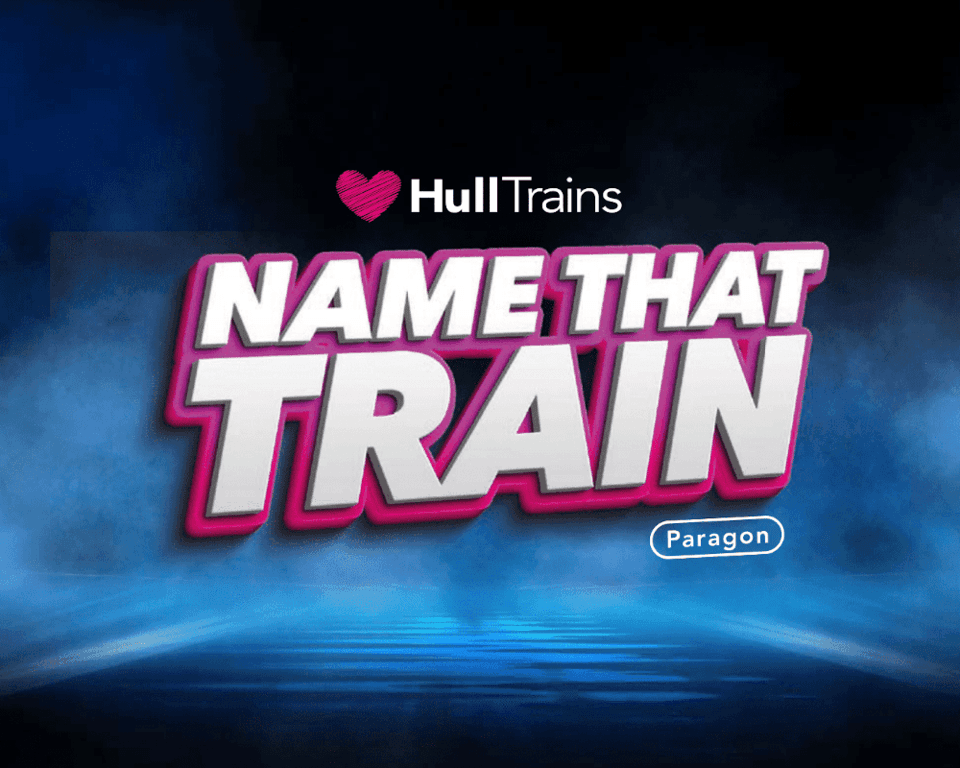 The people of Hull and East Yorkshire will get the decisive say on the naming of the fifth and final Paragon train, ending a process that began three years ago when the Paragon fleet launched.
The 'Name that Train' competition was first introduced back in 2019 as Hull Trains prepared to welcome its new Paragon fleet of Hitachi trains.
Members of the public were invited to make suggestions for names of the five individual trains, that reflected the history, culture and community of Hull and the East Yorkshire region to put the city and its trains on the map.
The public response was phenomenal with hundreds of entries submitted. Unfortunately, due to the COVID-19 pandemic, the train naming competition was put on hold.
Hull Trains are delighted to now revisit this process and, recently, a group of Hull Trains colleagues volunteered to help reduce 50 shortlisted names down to 15. A group of local VIPs representing community groups, local businesses, and the local media were asked to further slim down the shortlist. The VIPs selected four names to go on to the trains, whilst the final and fifth name will go to a public vote. Hull Trains are also offering a prize to a lucky individual who correctly picks the name of the final train.
David Gibson, Managing Director of Hull Trains said: "This is an exciting opportunity for the people of Hull to leave a lasting legacy on our fleet of trains that will be seen between East Yorkshire and the capital. The names included in the public vote are all unique to Hull and our city's culture. I'm really looking forward to seeing the chosen names on our fleet of Hitachi 802s in the near future!"
For more details, you can visit here https://www.hulltrains.co.uk/your-experience/name-that-train