Huby Domestic Appliances expanding and recruiting in Beverley
Sat 31st October 2020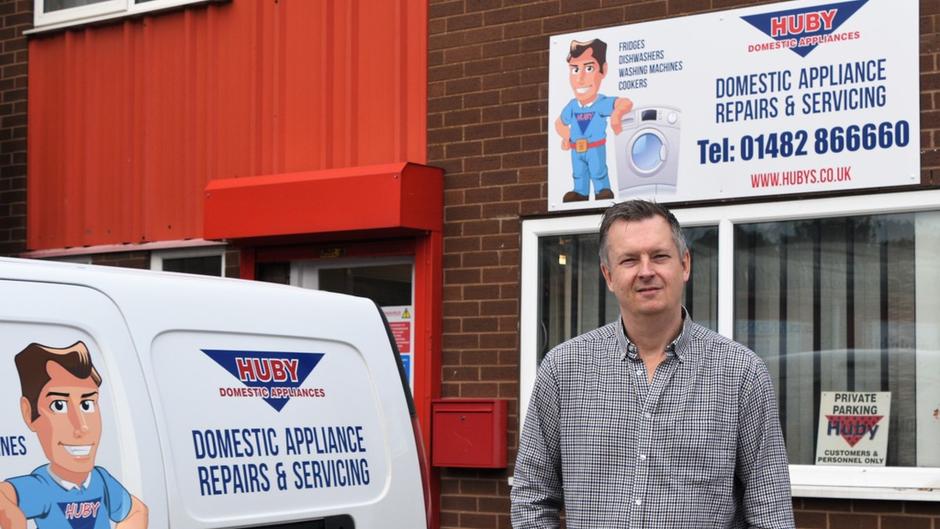 Following a successful year in business, Huby Domestic Appliances is expanding and looking to recruit 2 Service Engineers.
Hubys, based in Beckview Road in Beverley, has been established for 45 years having originally been set up by Brian Huby before his son Jason took it over and built it into the successful organisation that it is today. In September 2020, Huby Domestic Appliances was acquired by local private investor Steve Rooms.
Specialising in the repair and installation of dishwashers, washing machines, ovens, fridges, freezers and gas cookers the company employs an experienced and dedicated team of 9, including 6 engineers. 5 of the team have been with the business for over 17 years, which shows a real commitment and loyalty.
New owner, Steve, who lives in Sigglesthorne and has invested in other businesses in the region, is delighted with his latest acquisition. He said: "Hubys is a fantastic, profitable business that enjoys an enviable reputation for reliability and quality of service in the region.
"This is all credit to the way that Jason has run the company over the last 35 years, supported by a dedicated team. My aim
now is to build on what I have acquired and extend our reach further into other regions of the UK, capitalising on the growing demand for our services."
This is an exciting time for Hubys, who have recently won a new contract to supply repair services for Samsung in the Yorkshire area. This is in addition to increasing demands from existing clients, and so much so that the business now needs to expand the business and recruit 2 additional Service Engineers to join the loyal team.
If you are an experienced Service Engineer and would like to know how you can become part of the Huby team, contact Steve in the first instance on 01482 866660.
For all your domestic servicing and repairs, give Hubys a call or visit their website here.