How do you choose a facial aesthetics practitioner?
Wed 15th March 2023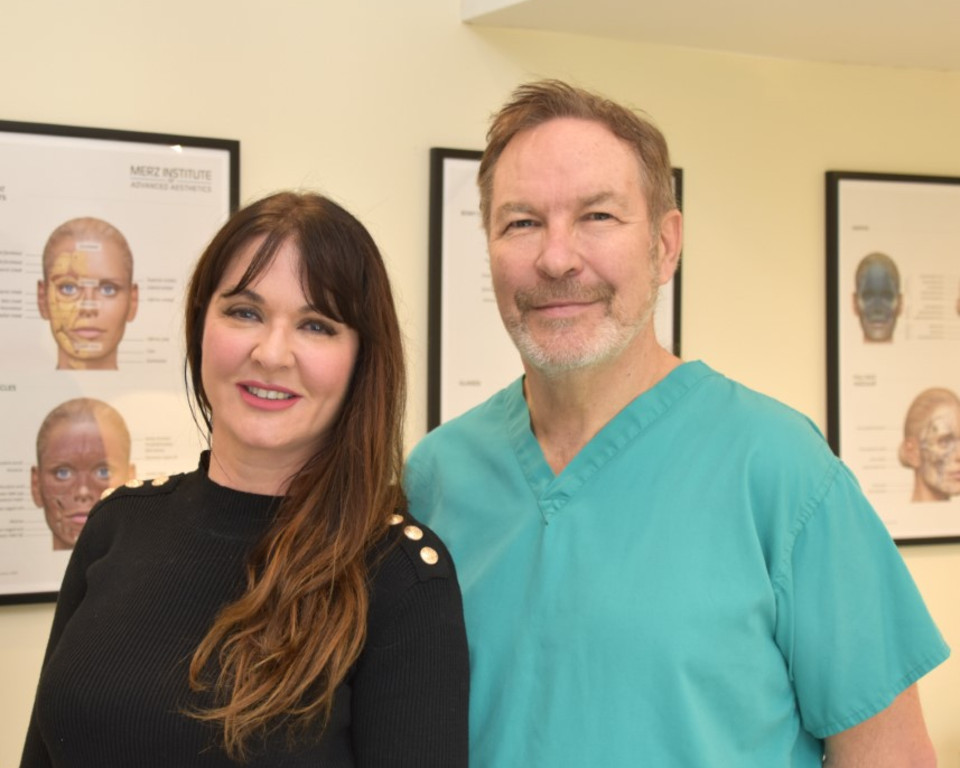 Aesthetic services are becoming more and more popular and in principle are designed to help patients appreciate their natural looks.
The popularity of aesthetic treatments such as botulinum toxin, lip fillers, nose reshaping and thread lifts is growing rapidly in the UK. Driven by social media, the ease of accessing these treatments mean that some people see them as akin to having a haircut or their nails done.
As the many stories of botched treatments reported in the press demonstrate however, the consequences of going to the wrong practitioner for these treatments can be life changing, both physically and mentally.
Injectable aesthetics treatments can be extremely beneficial. If performed well and after proper assessment they can slow the signs of ageing and greatly help with our confidence and self esteem. If performed badly however, or complications not
treated quickly, the results can be disastrous.
Dr Gower has been a consultant anaesthetist at CHH and HRI for more than 25 years. He has considerable experience of working in ICU and anaesthetics.
For the past 7 years he has also been practicing medical and cosmetic aesthetics, becoming a specialist in this area. He currently works from his home based CQC regulated clinic "Look Natural Aesthetics" near Beverley with his wife Zoe who
worked as a staff nurse until she became a fulltime mum.

Dr Gower said, "The concern is that the UK is the ONLY country in the world that has absolutely no legislation or laws covering this area for nonmedics. Literally anyone can purchase dermal filler online and treat someone else with little or
no training. They don't need a criminal record check or any insurance; it is completely legal, and they can even start teaching and training others, Reputable Pharmacies can only dispense their injectable products to medical staff (doctors and
some nurses) and although these are expensive, they last much longer and guarantee the product is good quality, safe (regulated by the MHRA) and sterile".
Dr Gower went on to say, "Procedures such as the non-surgical PDO thread face lift (a rather invasive procedure which requires antibiotic cover and specialist medical training) are also being performed without any regulations.
"For medical staff to perform this procedure they need to undergo specific medical training and their clinic would need to be regulated by the Care Quality Commission (CQC - the body which governs hospitals, care homes and GPs for example).
The same rules apply for medical aesthetic procedures such as treatment of hyperhidrosis (excessive sweating) platelet rich plasma injections, jaw clenching or migraine and that is the key message.
"Only qualified medical staff are governed by legislation and required to have insurance. Only they can purchase quality products from pharmacies. If medical staff don't adhere to strict rules by their professional bodies, then they can
face severe consequences or even be struck off".
It is commonly known that complications are always possible with any treatments. An experienced medical practitioner is far more likely to recognise them and give appropriate treatment.
If you have a medical concern, you go and see your GP, an eye problem and you find an optician, but for aesthetic treatments
there is a culture of seeking out the cheapest deal, trusting anyone with a needle, and agreeing to treatments without
questioning qualifications, experience or product. Before you agree to a treatment, follow these guidelines.
If you are thinking about aesthetic treatments, get in touch with Look Natural Aesthetics near Beverley. Dr Gower and his wife Zoe will be delighted to hear from you and give you the confidence you are looking for. Pre and post treatment.
Look Natural Aesthetics, 179 Hull Rd, Woodmansey, Beverley, HU17 0TR.
Tel: 01482 861439
Email: simon@looknaturalaesthetics.co.uk
zoe@looknaturalaesthetics.co.uk
Website: www.looknaturalaesthetics.co.uk